Tourism
Zip flyer Nepal in Pokhara
By
|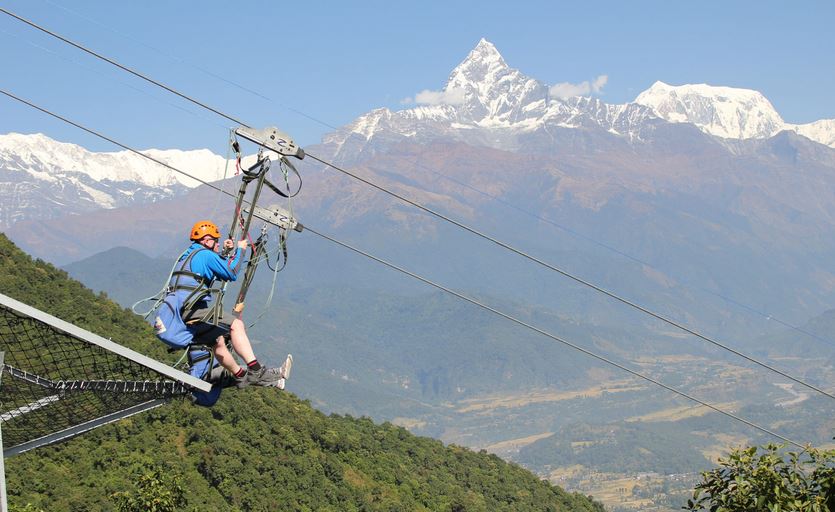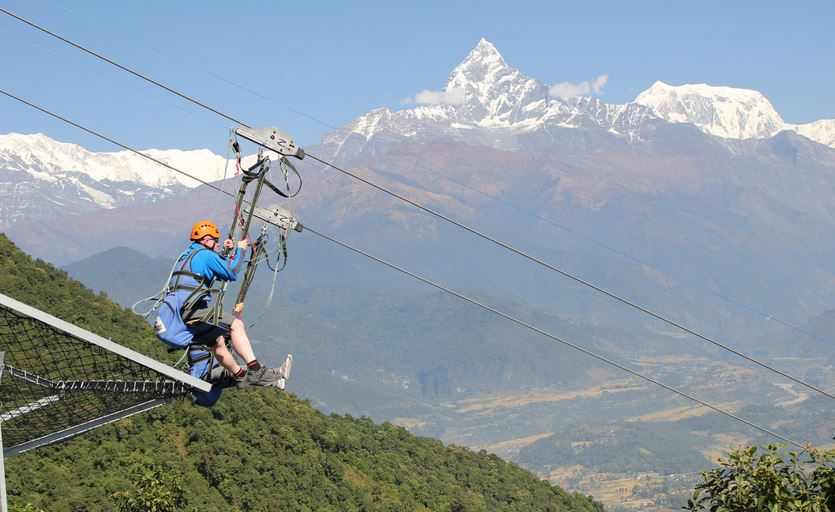 Want some thrilling adventure in Pokhara ? Well Zip flyer Nepal is just for you who love thrilling adventure. The city surrounded with hills and mountains, Pokhara is a complete package of adventures among which Zip flyer is one. Zip flyer is also one of the attractive adventure activities that pulls people from other countries to Pokhara.
Well Zip flyer Nepal is the world's most extreme zipline with a vertical drop of 600 meters over a total distance of 1860 meters. Located on Sarankot, just around 10 km from Pokhara, Zip flyer Nepal is the world's steepest, tallest and one of the longest ziplines with the fastest top speeds of up to 140 kmph that ends at 960mtrs in Hemmja plain.

Video by Bharat Golchha Youtube
Zip Flyer Nepal Restrictions
The riders must weigh between 35 and 125 kg (75 and 275 pounds) and should be above 14 years of age.
The riders should not have symptoms of Acrophobia (fear when exposed to heights).
People with back or neck problems are discouraged.
Pregnant women are not allowed for the ride.
Zip Flyer cost in Nepal
For Nepali citizens : Rs 3,890
For Foreign tourists : Rs 5,890
If you are in Nepal then don't miss the chance to thrill your adventure with Zip flyer Nepal on Pokhara.