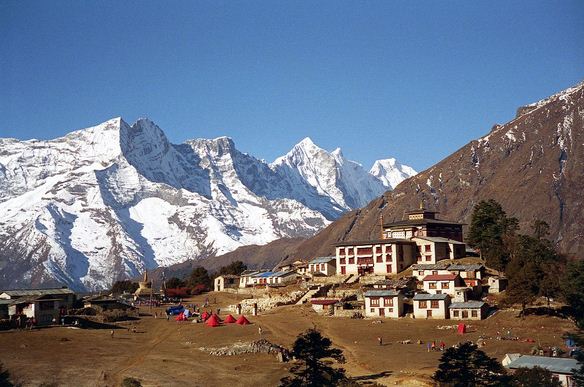 Country: Nepal
Region: Eastern
Zone: Sagarmatha
District: Solukhumbhu
Elevation: 3860m
Coordinates: 27°50'10"N 86°45'50"E
Tengboche is Located in the Solukhumbu District of Nepal. It is lies in the Eastern Region. The Area is about 3860 m. Tengboche is located on a Hill at the confluence of the Dudh Koshi and the Imja Rivers. It lies in Solukhumbu District to the North East of Kathmandu on the Nepal. Tengboche is also famous for the very important Monastery, Tengboche Monastery. It is the largest Gompa in this Area which was built in 1923. This Monastery is one of the most all the Buddhists living all around Nepal. Tengboche is a midway station on the trail to the Base Camp for the Mountain climbers of Mount Everest and other peaks of over 8,000 metres Elevation. Tengboche, which is located in the hidden Khumbu valley, is surrounded by high Himalayan Ranges where the climate varies from Temperate to arctic, dependent on the altitude and aspect. However, the area, to some Degree, is protected from the worst extreme climatic conditions due to a wall of ridges of the Himalayas that in circles the valley. It becomes a partially a rain shadow area and as a result the fury of monsoon precipitation and cold winds is reduced. The low altitude also results in less snowfall in the area. However, the winter temperatures are still in the Freezing Zone.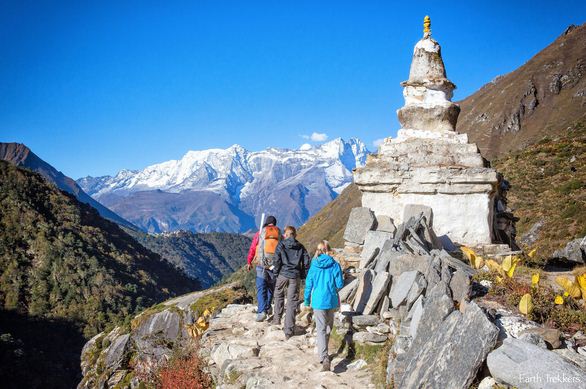 Tengboche is surrounded by ancient Mani Stones. Tengboche Monastery and Mani Rimdu are major attractions for Tourists in Nepal. Tengboche Monastery is one of the most famous monasteries of Nepal, probably because of its unrivalled backdrop of Mount Ama Dablam. Tengboche Monastery is the leading Buddhist centre in the Khumbu with a residing Rinpoche who blesses Pilgrims and Travelers to the area. Tengboche might be the first place on your Trek that one has a clear view of Mount Everest.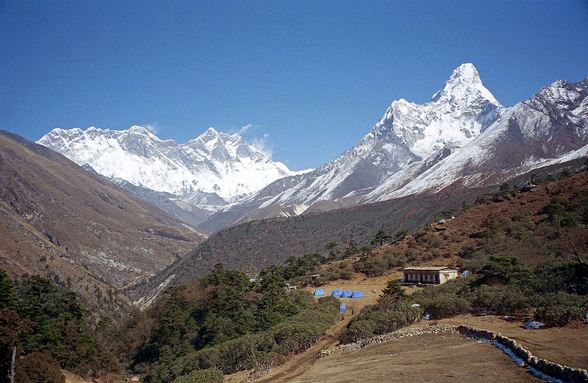 Tengboche is the Terminus Site of the Sagarmatha National Park that attracts large number of Tourists for Trekking and Mountaineering. It is a Circular Trail that covers ten monasteries in a clockwise direction terminating in the Tengboche Monastery.