Country: Nepal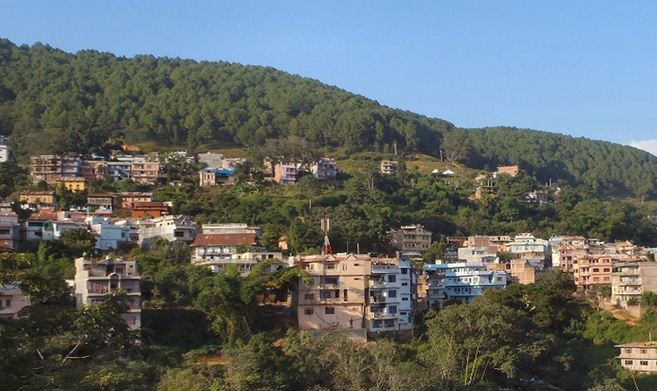 Zone: Lumbini
District: Palpa
Municipality: Tansen
Development region: Western
Coordinates: 27°52'0"N 83°33'0"E
Tansen is Located in the Palpa District of Nepal. It is situated in Western Development Region. It lies in Lumbini Zone. Tansen is an old western Newari place with an amazing History and some Marvelous Nawari Architecture. It is a wonderful hill station in Development with Great views of the Himals and very Interesting Palpali Culture and History. In the center of the Town lies a sixety four room Palace, a representation of arts and crafts of the Ancient Palpa. 31st of January 2006, Maoist's launched attacks in Tansen. They fought with local authorities and bombarded many ancient buildings including the Palace which had housed Government offices. Many Historical Buildings including the Tansen palace was destroyed.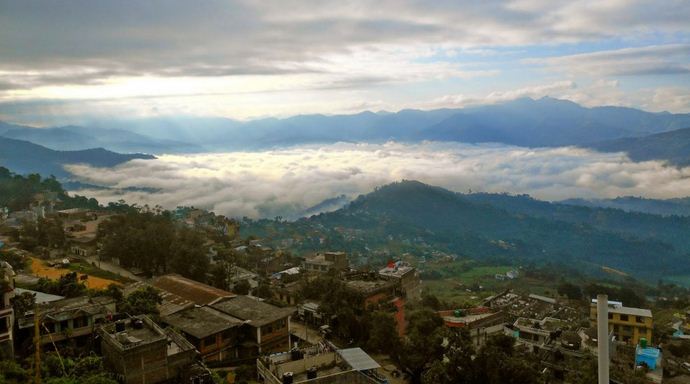 The one can see Amar Narayan Temple and Bhagwati Temple near the Tansen durbar. Amar Narayan temple is traditional three tiered pagoda style. It was built in 1806 by amar singh thapa. It is considered to be one of the most beautiful temples outside of Kathmandu Valley.  Tansen can be visited at any time of the year. While the climate of Palpa varies from tropical to moderate, Tansen is moderate to warm with temperatures between twenty eight degree Celsius maximum during summer and eight degree Celsius minimum in the winter.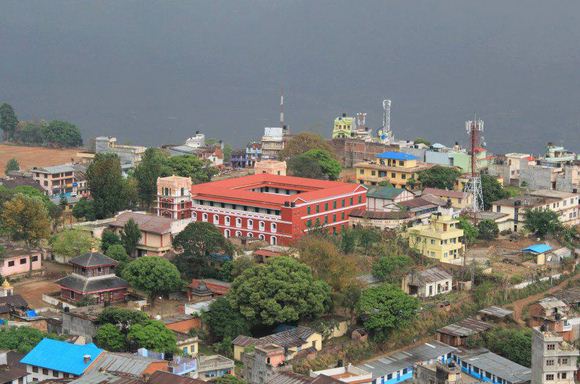 There are also predominant Magar settlements in some parts of Palpa district.  The Magars are assumed to be the first settlers in this area. Palpa Ranighat is the old ruins of a palace set on a massive rock bed at the bank of the Kali Gandaki River for viewing palace garden, stone walls, and a small shrine. This palace was built in 1892 by Governor Khadka Shamser in memory of his wife Tej Kumari, and is often called the Taj Mahal of Nepal. It is a two-five hour hike one way down from Srinagar Park. The path is well marked, and has wonderful forest and village sceneries and chances for wildlife, bird viewing. On the way back following the river there are a few nice natural pools excellent for a little swim. Bhairabsthan is an easy trek of six miles from Tansen. It brings one to a beautiful spot, the Bhairabsthan temple. From here one can view Himalayas including Dhaulagiri, Annapurna and Machhapuchhare and witness cultural attractions. The temple has a large Trishul, and it receives a large number of visitors. People sacrifice animals and offer grains, and Fruits to please the Hindu God Bhairab, whose figure is believed to be kept hidden under the floor of the temple and the figure is identically to the Kal Bhairab status of Kathmandu, located at Durbar Square. Kal Bhairab is the Nepalese God of Destruction. Temples dedicated to him are located in many parts of Nepal. And the Bhairabsthan is also one of them.