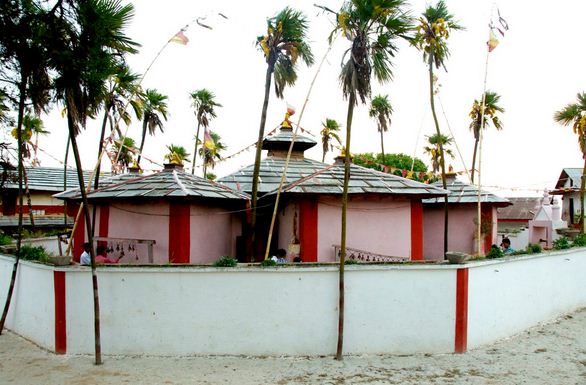 Country: Nepal
District: Pyuthan
Elevation: 2100 m
Range: Mahabharat Range
Coordinates: 28°7'17"N 84°40'28"E
Swargadwari is Located in the Pyuthan District of Nepal. Swargadwari is the Hindu Pilgrimage Site. It is in the western part of Nepal. The word Swargadwari is derived from two words, Swarga which means heaven and Dwar means Gate. Mostly the Hindu people believe that this is the Gate of Heaven. Swargadwari is very important in the view of culture. There are so many small Temples and is the most attraction of this site.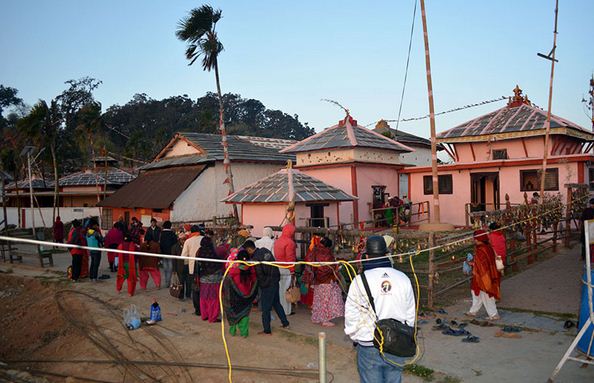 It is said to have been founded by one Guru Maharaj who spent most of his life in the vicinity herding and milking thousands of cows. According to Traditional stories, some of his Devotees followed him to see where he took the Cows, but they never could find him. Before he left physical body the Guru gave some of his powers to a few disciples. On the day he departed his physical body by his own wish, a number of people gathered around him at the place where he habitually meditated. The Guru left his body after bidding goodbye to his disciples and other followers. His favorite cow also died at the same instant, than the rest of the cows miraculously disappeared within a few days. There are also accounts of cows emptying their milk by themselves every day at the same time, at the place where the Guru died. According to older people of the Locality, he came from Rolpa to the present Temple Site and asked the owner of that Land to donate the land to him. He dug the land and obtained curd mixed rice and fire. He had explained that these things were those buried by Pandavas in Dwapar Yuga, when they worshipped in this place before departing to heaven.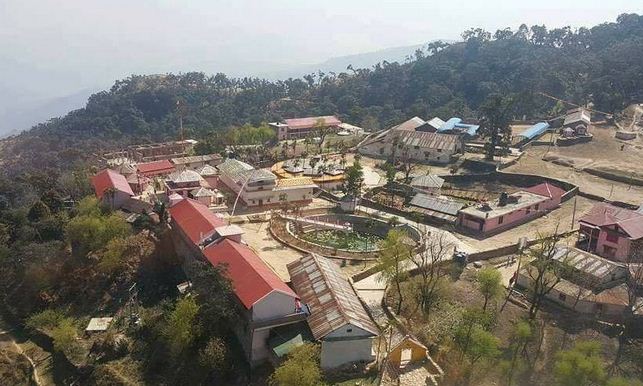 Swargadwari is counted among Nepal's top Pilgrimage Sites and is listed in a National inventory of Cultural and Historic Heritage Sites. It is the one of the popular Hindus Religious place. Swargadwari is also popular for the Trekking. It lies on the Top of the Hill, surrounded by Pine forest. There is vast number of Rhododendron Trees on the way and in Swargadwari.