Location: Nepal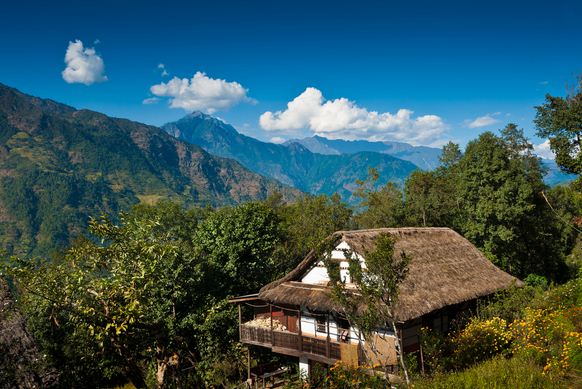 District: Illam
Zone: Mechi
Coordinates: 26.90°N 88.12°E
Shree Antu Danda is located in the Illam District of Nepal. Antu Danda sunrise Tour is one of the mesmerizing Touring stuffs in Nepal. It offers a combo treat of Trekking experience on hilly landscapes and spectacular views of Sunrise and Sunset in the backdrop of Eastern Himalayan Ranges. Antu Danda is peacefully placed in the Eastern part of Nepal on the foothills of Mount Kanchenjunga, the world's third highest peak. It is elevated to the height of 2328 meters from the sea level. However, this endeavor is accessible to the altitude of 3636 meters. It is situated at the distance of three hour drive from Illam Bazaar. Antu danda is touring destination which remains fairly approached by Tourist in the lack of efficient promotion.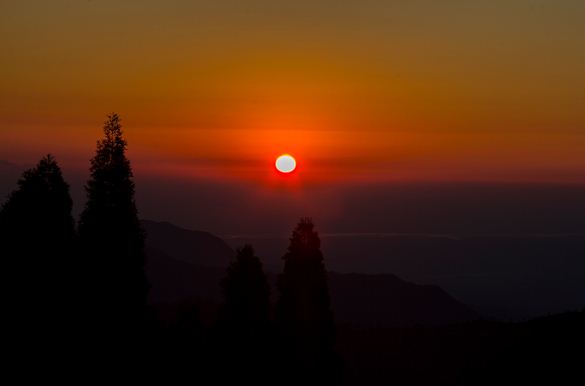 The pristine landscapes of sloped Tea Gardens, Mountain Flanks, unspoiled Natural Forests, Holy sites and unique culture of Illam adds glamour to this Tour. This Tour can also be arranged with home stay facilities as the people of this region are habitually Hospitable and Cordial. One of the major attractions of this Tour is Mai Pokhari which is bejeweled by dense forest of Fir, Juniper, Birch, and Pine in the periphery and is considered as the sacred abode of Goddess Bhagwati. Other attractions of the area which offer excellent views of sunrise and sunset include Siddhi Thumka, and Chhintapu. Siddhi Thuma and Chhintapu is the second highest peak of Illam District. Besides great sunrise views this places holds abundant prospect for stunning panorama of Majestic Himalayas including Mount Everest and Mount Kanchenjunga. The views of hills of Darjeeling, Kurseong, and Mink are also possible. The rich Floral and Faunal diversity of this Region, the home of eleven varieties of Rhododendron, are Herbs, and endangered species like Musk Deer and Red Panda significantly delights your journey. The Religious significance of the Region is also worth unfolding for it holds holy Temples like Gajur Mukhi, Sanu Pathibhara, and Mai Beni.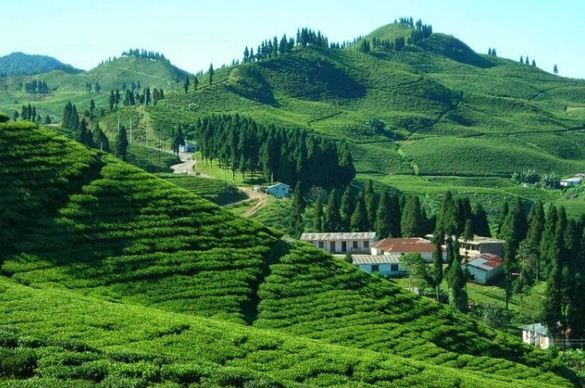 Illam is one of the untouched destinations by western Travelers, renown for Tea production, Illam is a small Hill Town with perfect Landscapes of sloped Tea Gardens, Mountain Streams, Dense Natural Forests, Holy Sites and a unique culture. Antu Danda Illam Tea Garden Tour area regarded as one of the richest Districts in Nepal in terms of its cultural diversity, Natural Landscape, and Flourishing cash crops sector. Besides, it is also popularly known as the place of botanical and Anthropological Research. Illam reflects rich cultural and social heritages of people living in harmony. Brahmins and Chettries are the dominant ethnic groups living in the area with Kirat Rai and Limbu, other few Tribes residing are Tamang, Gurung and Magar people.
The best season to travel this place is during the month of Feb-May and Aug-Dec. This place is admirably surrounded by captivating views, Green Forests and Tea plantation and has high, low and flat lands secluded by different type of vegetation but nearly all of the lands are occupied by cash crops. The Natural beauty of Antu Danda and its surrounds has no restrictions. The place is very beautiful place for sunrise and sunset view.