Location: Nepal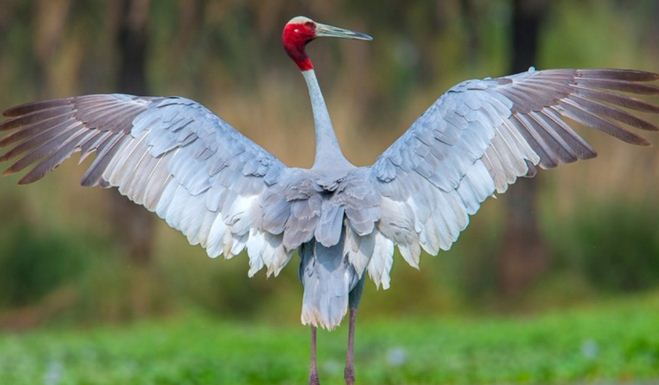 Area: 305 sq km
Established: 1976
Governing body: Department of National Parks and Wildlife Conservation, Ministry of Forests and Soil Conservation
Coordinates: 28°50'25"N 80°13'44"E
Royal Shuklaphant Wildlife Reserve is located in the Far Western Region of Nepal. Royal Shuklaphanta Wildlife Reserve which stand today as successful testimony of nature conservation in South Asia. This is the first National Park of Nepal established in 1973 to preserve a unique eco system significantly valuable to the whole world. The Park covering the protected area of 932 sq km, it is situated in the subtropical Inner Terai lowlands of southern central part of Nepal. The Park gained much wider recognition in the world when UNESCO included this area on the list of World Heritage Site in 1984. It should also be emphasized that only a very small part of the National Park is used for Tourism.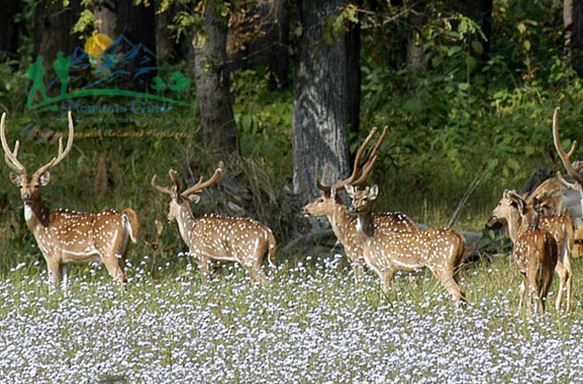 The Great majority of the land, particularly in the Hills, remains unvisited and therefore undisturbed. This is ideal for wildlife, and also preserves an element of mystery for humans; because large areas are still unexplored, our knowledge of what birds and animals the park contains is by no means finalized, and there is always the possibility of making new discoveries. Shuklaphanta National Park lies in the extreme south-western section of Tarai in Kanchanpur District. The Shuklaphanta Wildlife Reserve has a majority of Sal Forrest, open elephant grass lands, and swamp lands. The Shuklaphanta Wildlife Reserve has many species of Deer including the largest population of Swamp Deer in all of South Asia. In recent count, The Shuklaphanta Wildlife Reserve has seventeen Bengal Tigers living in the jungle. The elephants as well as Rhinos migrate between Nepal and India. The jungles of the Shuklaphanta National Park were once the site of an Ancient Kingdom. To this day, ruins of that kingdom can be seen in some places. Near Rani Tal, a Lake in the reserve, there still remains a brick girdle, measuring 1,500 m in circumference. It is considered by locals to be a remnant of the fort of Tharu King Singpal.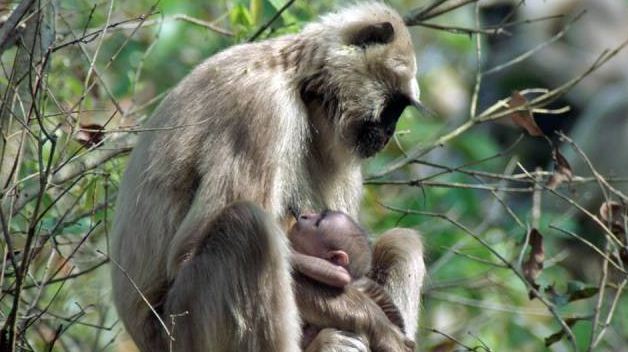 The area has seven hundred species of flora are estimated in the park including five hundred fifty three vascular plants, eighteen Pteridophytes, four hundred ten Dicots and one hundred twenty five monocots. The extensive open grasslands and wetlands around the lakes of the park are habitat for a wide range of fauna. The congregation of Swamp Deer in the park's grasslands is the largest in the world. The population of hispid hare may be of international significance. The park has forty six mammal species such as Bengal Tiger, Indian Leapord, Sloth Bear, Swamp Deer, Elephant, Hispid Hare etc are found in the park. A total of four hundred twenty three bird species has been recorded. The park supports the highest population of Bengal Floricans in Nepal. Forest birds include spot bellied Eagle Owl, Dusky Eagle Owl, Rufous bellied Eagle and oriental pied Hornbill. The forests are also important for great Slaty Woodpecker and white Naped woodpecker. The congregation of Swamp Deer in the park grasslands is the largest in the world.