Country: Nepal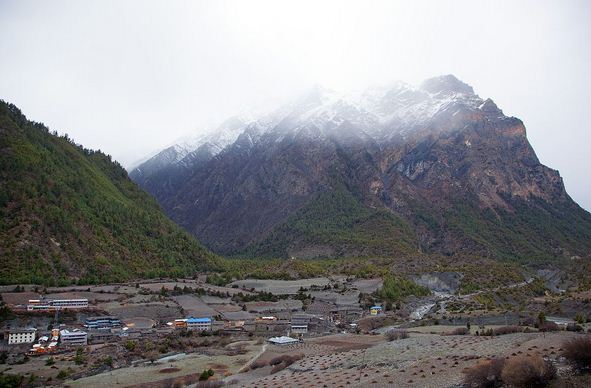 Zone: Gandaki
District: Manang
Elevation: 3250 m
Coordinates: 28.61673°N 84.14991°E
Pisang is situated in the Manang District of Nepal. It lies in the Gandaki Zone. It is considered as one of the easier climbing peaks among the Trekking Peaks in Annapurna Region of Nepal. The Pisang Peak has majestically stood up above the village of Pisang and has formed the shape of Pyramid. Pisang Peak lies on the way to the highest pass of the world.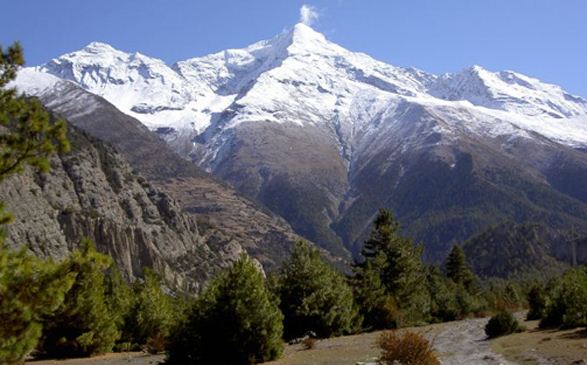 Pisang is one of the famous activities in Nepal for the Mountaineers. It is located in the Annapurna Region along with several other small Trekking Peaks. The Peak is one of the smallest Trekking Peaks which can be climbed easily and is famous among novice climbers for this Region. A German expedition was made the first ascent of Pisang Peak in 1955 and since it has been going very popular nowadays. Pisang the Peak rises from Yak pastures above the village in a uniform slope to the final summit Pyramid, which is an undistinguished snow and Ice-slope. The peak is a little more interesting and can be seen as a curved ridge, with the faces above Pisang being the truncated southern end of the mountain. This is made up of steeply titled rock, the dip slope of which faces the valley and is well seen in this peak and the great rock slabs further down the valley. Pisang Peak rises above from Pisang village and Yak pastures in a uniform slope of ice and snow to the final summit Pyramid. This peak is considered as the easy climbing peak in Nepal.
Pisang Peak climbing journey is one of the best Natural and Cultural Journeys. During Pisang Peak climbing, climbers will get the opportunity to see beautiful Natural Gadgets such as Waterfalls, Rivers, Dense Forests, hidden Landscapes and stunning Glimpse of the numerous beautiful white capped peaks of the Annapurna Region. Similarly Pisang Peak climbing journey is equally important from the cultural point of view because Pisang Peak Route go through the several typical villages of different Ethnic groups of Nepal such as Gurung, Magar, Buddhist, Brahmin, Chhetri and Newar where climbers can know and experience the diverse culture of these Ethnic groups. This peak is considered one of the popular climbing peaks of Nepal.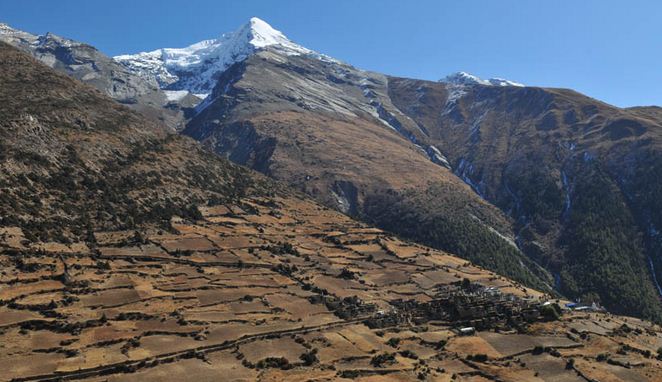 Pisang Peak is not too difficult to climb but it is one of the high peaks with considerable slopes so climbers should be careful during this peak climbing. Due to its magnificent Natural beauty and easy climbing route climbers around the world want to go Pisang Peak climbing frequently so this peak is considered one of the busy climbing peaks of Nepal. Those who want to collect romantic experience of high snowy peak climbing this peak are suitable for them. Most attractive part of Pisang Peak climbing Trip is that it can perfectly combine with Annapurna Circuit Trekking.