Location: Nepal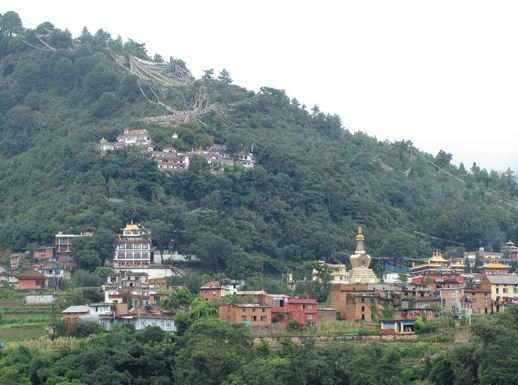 District: Bagmati
Coordinates: 27°36'0"N 85°16'0"E
The Town of Pharping is said to have been built and expanded to the present size during the reign of King Bhimarjun in 797AD. Pharping is also believed to get its name from the epithet of Shesh Narayan Phannathingu. This is one of the four Narayan Temples that mark the four corners of the Kathmandu valley. The date on the stone inscription at the Changu Narayan Temple at the East end of the valley would also indicate that this place was well established in the 5th century. Located above two pools of fresh water, the shrine celebrates Vishnu in his dormant form confounded with the cosmic serpent, Sesh Naga. Pharping is about nineteen kilometer south of Kathmandu is a culturally prosperous and thriving Newai town identified with the sacred site of Hinduism and Buddhism where Guru Rimpoche attained the level of a Mahamudra Vidyadhara. And an ancient Buddhist Pilgrimage Sites that have been taken by large number of Tibetans and other Nepalese Buddhist Devotees. This village is famous for Religious Buddhist Monasteries, Shesnarayan Temple, Bajra Yogini Temple, Gorakhnath Temple and Guru Padmasambhava Meditation Cave. It is believed that he got Enlightenment at Asur Cave. Recently numerous Buddhist Monasteries have been built in the area. The best way to visit the Pharping is to join other Pilgrims on the clock wise Pilgrimage Circuit.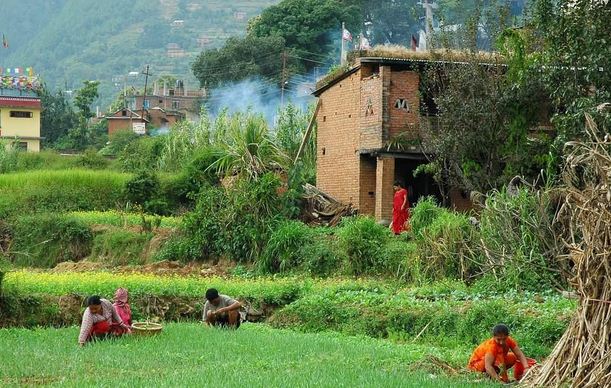 The Dakshinkali is four kilometers further South of Pharping on the valley rim is the Temple of Dakshinkali dedicated to the Hindu Goddess Kali, the shrine is especially crowded animal sacrifices are offered to the Deity and on the way lies Chobhar Gorge, the Bodhisattva Manjushree is said to have cut an incision here to drain out the lake which once covered the valley and there is a small but picturesque Temple of Adinath on the top of a hill from where one can have a panoramic view of the snow-capped mountains.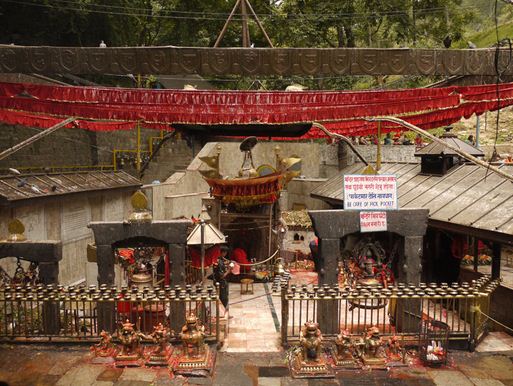 There is Dakshinkali Temple which is dedicated to Kali, a blood thirsty incarnation of Goddess Parvati, consort of Shiva. The name Dakshinkali is composed of the word 'Dakshin', meaning 'South', and the name 'Kali' meaning 'black female', and refers to the Temple´s position in a spectacular river gorge of Black female goddess of south. To satisfy the blood, Lust Goddess people drag a menagerie of Chickens, Goats, Sheep, Pigs and even Buffaloes occasionally to be beheaded and transformed into cuts of meat by the Temple Priest, who are also skilled butcher. Once the sacrifice is made, the meat goes in pot, the Pilgrims bring all the ingredients to make barbeque and feast themselves under the shade of trees.
Pharping is also a popular destination for the people of Kathmandu who make promises to the Temple of Dakshin Kali. The place is also a popular picnic sport. The place has so many interesting places to see and enjoy.