Country: Nepal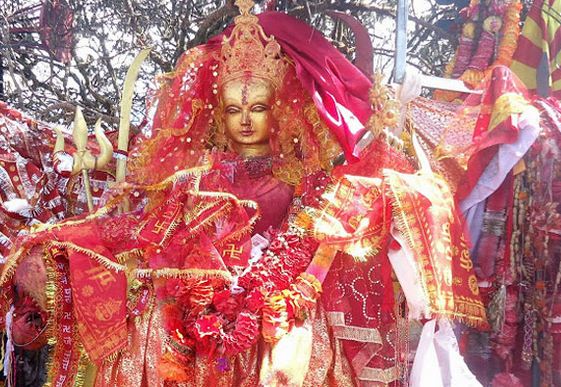 District: Taplejung
Elevation: 3794m
Primary Deity: Pathibhara Devi
Architectural Styles: Pagoda
Other Name: Mukkumlung
Coordinates: 27°25'46"N 87°46'3.8"E
Pathibhara Temple is located on the Hill of Taplejung. It is 19.4 North East from Phungling Municipality. It is an elevation of 3794m. It is considered as one of the Holy place of Limbu people. The Temple is the most significant Hindu Temple in Nepal. It is a place where worshippers from different part of Nepal and India flock the Temple. It is believed that a Pilgrimage to the Temple ensures fulfillment of the Pilgrims Desires. The Devotee of the Pathibhara also included the ex- royal family of Nepal.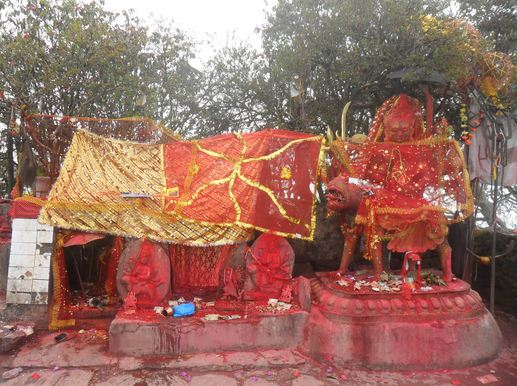 Pathibhara is said to have miraculous power and is said to have answered her Devotees prayers. The story says that when shepherds once led their sheep to the place where the Temple lies today, hundreds of sheep disappeared as they were Grazing. The distressed shepherds then had a dream in which the Goddess told where she resided and instructed them to carry out Ritualistic sacrifices of sheep. When the sacrifice was offered on the spot where the sheep where lost, the lost sheep were said to have returned. And hence, the Ritual of offering sacrifice started. As it was located on the top of the tallest hill nearby, the people residing on the other could see the mountain standing tall and believing it to be unchartered and in pure state of nature, the Himalayan dwellers or Kiratas worshipped as their god or Mang in Limbu Language. The Goddess Pathibhara is said to make dreams come true. The hill goddess Pathibhara after which the place is named is believed by the Devotees as a fierce goddess who can be easily pleased with simple and selfless act of compassion, prayer and sacrificial offerings, while is unmerciful and severe to one who has malicious intentions beneath. Kanchanjunga Trek is the main route for the Pathibhara and Limbu Cultural Trial.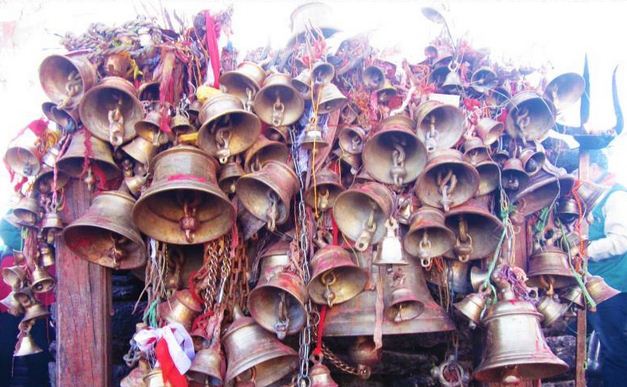 Pilgrims can also visit Monasteries situated in Olangchung Gola and Lungchung. The water fall at Sawa and the Pond of Timbung during autumn and Spring are worth visiting every year. Pathibhara Pilgrim Tour has fascinated the Hindu Nepalese in a usual way as any other famous Pilgrim Tour attracts its devotees. Pathibhara Pilgrim Tour will also create an opportunity for your searching eye to Gaze on the Mountain that is known by the name of Kanchenjunga, the world's third highest Mountain. And it is best to do this Tour in March, April, May, September, October, November, and December. One will also know about the outline of the culture of Limbu as one pass through the villages and spend ones nights. The Monasteries that one visit in Olangchung Gola are beautiful. The Eco-system of this region has been well preserved, and one will also find it intact as the one see different species of birds. Walking in this region is exciting. Basic accommodation facilities are also available for Pilgrims near the Temple premises. The best time to visit the Temple is during the month of March to June and September to November.