Country: Nepal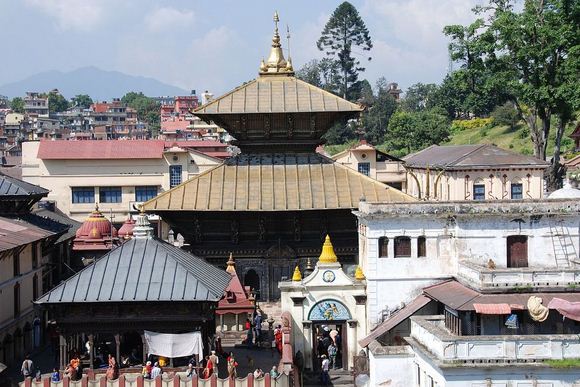 State: Bagmati Zone
District: Kathmandu
Architectural style: Pagoda
Importance: Shivaratri, Teej, Bala
Festivals: Chaturdashi
Coordinates: 27°42'35"N 85°20'55"E
Pashupatinath Temple was erected by Lichhavi King Shupuspa Deva. Pashupatnath Temple is Located on the bank of Bagmati River. It is 5 km North- East of Kathmandu Valley. The Temple is considered one of the sacred Temple of Hindu faith. The Temple is considered as the set of the National Deity. It is one of the four most Important Religious Sites in Asia for devotees of Shiva. It is the Largest Temple complex in Nepal. The Temple dedicated to several other Hindu and Buddhist Deities surround the Temple of Pashupatinath.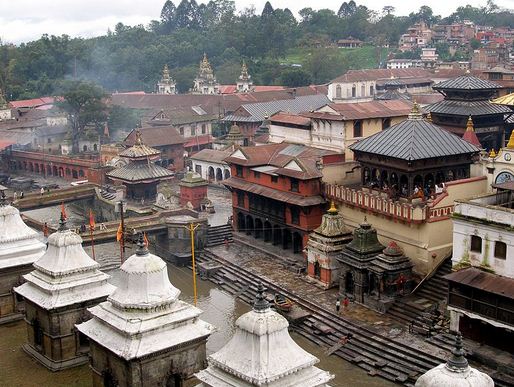 The Temple was erected in the 15th century. The area of Temple encompasses 264 hectares of land. It is in Pagoda Style and is located in the fortified courtyard within the complex guarded. The main Pagoda Style Temple has a Gilded Roof, four sides covered in Silver, and wood carvings of the finest quality. The Temple stretches on both sides of the Bagmati River. The Temple is Build in the Nepalese Pagoda Style of Architecture. The two level roofs are of copper with gold covering. The Temple resides on a square platform with a height of 23 m 7 cm from the base. It has four doors, which are covered with silver sheets.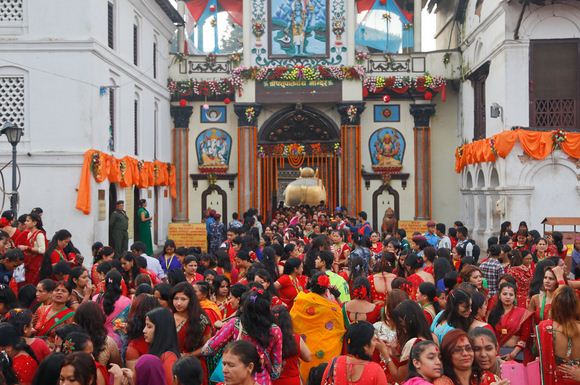 The Temple has a Gold Pinnacle. The main Idol is a stone with a Silver Yoni Base. Which are bound with the Silver Serpent. The lingam is 1m high and has faced in four directions. Each face has tiny protruding hands holding Rudraksha Mala. The Pashupati Shiva Lingam is always dressed in its Golden Vastra except during Abhishakam. The unique feature of this Temple is that only four Prests can touch the Idol. Bhatta are the one who performs the daily Ritual and can touch the Lingam. Whereas Bhandaris are the helper and Temple care taker priests. The Bhandaris are not qualified to perform Pooja Rituals.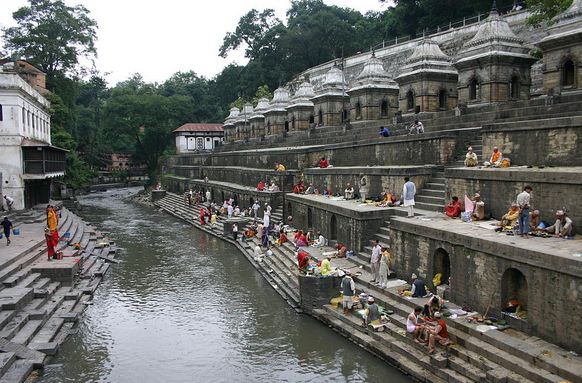 Temple courtyard has four Entrances in all direction. But among four Entrances, the western Entrance is the main Entrance to the Temple. The three Entrances are opened during regular time. Hindu and Buddhist of Nepali Diaspora are only allowed into the Temple. Non- Hindu visitors can look the main Temple from adjacent side of the river. The Inner courtyard remains open from 4 am to 7 pm for the devotee. The Temple open from 5 am to 12 pm for the morning Ritual and viewing from 5 pm to 7pm for evening Ritual. Unlike many other Saiva Temples, devotes are not allowed to enter in the Garbhagriha but are allowed to view from the exterior premises. There are many festivals throughout the year. The main important festivals are the Mahashivaratri Bala Chaturthi Festival, Teej Festival. People from all over the world come to worship during these Festivals. Pashupatinath is the centre of energy with active participation of people. It is also one of the very few living Culture Heritage Site in the world. The Temple is one of the eighth UNESCO Cultural Heritage Sites of Kathmandu Valley.