Location: Nepal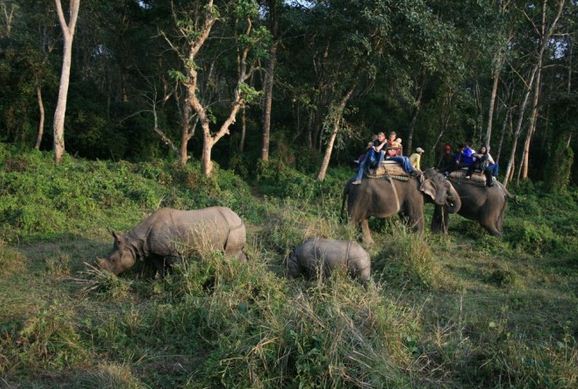 Area: 637.37 sq km
Established: 1984
Governing Body: Ministry of Forests and Soil Conservation
Coordinates: 27°28'N 84°20'E
Parsha National Park was established in 1984 A.D. it is a protected area in the Inner Terai Lowlands which covers an area of 637.37 square kilometer. It lies in the Parsa, Makwanpur and Bara Districts. It is the Largest Wildlife Reserve in the country. In 2005, the place is declared as the Buffer Zone. It comprises 298.2 sq km. In altitude it Range from 435 m to 950 m in Siwalik Hills. Rapti River and Siwalik Hills are the protected Area in the North. It forms a Natural Boundary. There is also the human settlement in the Northern part. In the East it extends up to the Hetauda and Birgunj highway. Similarly a forest road demarcates the boundary in the South. Adjacent to the West is Chitwan National Park. It is the home to 300 kinds of Birds, 32 Mammal Species and 14 Reptiles.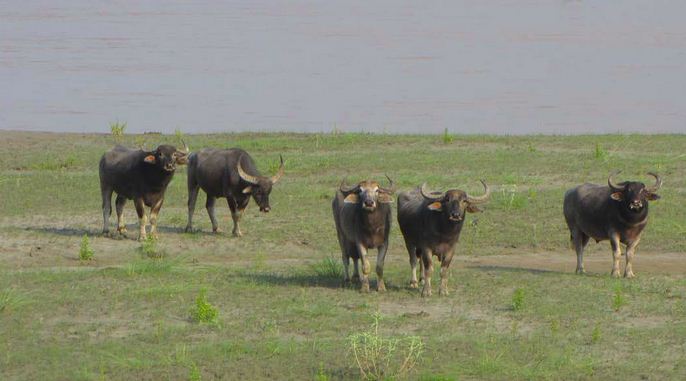 The Park is Tropical and Subtropical Forest Types. The Sal Forest Constituting about 90 percent of the vegetation. Khair, Sissoo and Silk Cotton Trees occur along the watercourses. On the Southern face of the Churi Hills Sabai grass grows well. 919 species of Flora, 298 Vascular Plants, 234 Dicots, 58 Monocots, 5 Pteridophytes and 1 Gymnosperm have been recorded. The forest is composed of Tropical to Sub Tropical Forest Types. The Reserve supports a good population of resident wild animals like Wild Elephant, Tiger, Sloth Bear, Blue Bull, Wild Dog, Leopard, Sambar, Chital, Hogdeer, Barking Deer, Jungle Cats, Ratel, Palm Civet etc. Many kinds of Snakes like King Cobra, Common Cobra, Krait, Rat, Snake etc are found in the Reserve due to hot Tropical Climate.
During summer, the days become hot and humid with Temperatures Rising up to 40 degree. October- December provides pleasant Temperature with clear skies. During January- March Temperature Rise and water becomes scarce. Monsoon brings cooling rains. Night time the Temperature can drop to 0 degree celsus. The soil is primarily Compose of gravel and conglomerates, making it susceptible to Erosion. The Hills present a very rugged face with numerous Gullies and sry stream beds. The foothills are very porous water flow underground and surface at a distance of about 15 km from the Hills Base. The Churia Hill Range from 750m to 950m running East to West.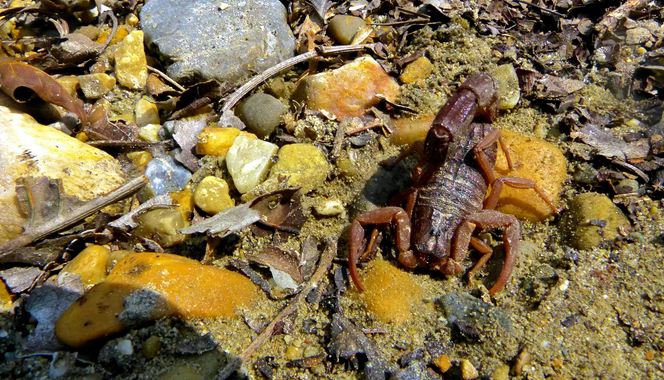 At the Headquater, there is a Guest house with four rooms. There is also tea house that can provide tea snacks and Nepali food. Near the reserve headquarters is a Machan that provides excellent opportunities for game viewing. Kailash Bhaat is a Top Hill. It is of Religious importance. The one can have a panoramic view of the Lush Terai Forest from here. It houses two small Temples paying homage to Hindu God Shiva and Parvati. Jungle Ride can be arranged from the reserve Headquater. Jungle Ride is the best way to get a close view of wildlife.