LUMBINI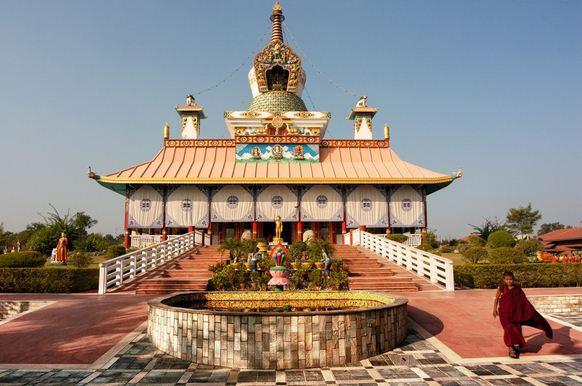 Location: Nepal
District: Rupandehi
Zone: Lumbini
Elevation: 150 m
Coordinates: 27.484°N 83.276°E
Lumbini is situated in Rupandehi Districts of Nepal. It is a Buddhist Pilgrimage site. Lumbini is also famous for birth place of Siddhartha Gautam. According to Buddhist Tradition, Mayadevi (queen) gave birth to Siddhartha Gautam. Siddhartha Gautama was born in 623 B.C.
Lumbini is one of the Holiest places. It is one of the world great religions. It remains important evidence about the nature of Buddhist pilgrimage centres early as 3rd century B.C. Lumbini is one of many Magnets for pilgrimage that sprang up in places pivotal to the life of Gautam Buddha. In 1997,  Lumbini was made a world Heritage site status by UNESCO. The Buddhist literature also mentions that the sakyas of Kapilavastu and Koliyas of Devadaha jointly maintained the garden of lumbini. The Garden of Lumbini was also called Lumbinikanan, Lumbiniupavana and Lumbinichittalatavana in early scriptures.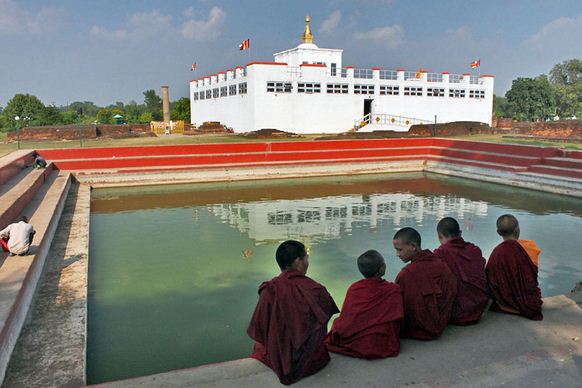 Since the inscription of Lumbini onto the World Heritage list. Lumbini have been various archaeological excavation and survey have revealed numerous new findings. The potential archaeological site, are linked to this central area. It is however also the theme of birth place of three Buddha, each site commemoriated with an Ashoka pillar, Siddhartha Gautam in Lumbini, kanakamuni in Gotihawa and krakuchanda in Niglihawa. Lumbini lies in sub-tropical climate zone. It is experiences all four seasons. There is a brief spring from March to May, which is followed by a long summer season with high temperature, low humidity, thunder showers and heat waves that originate from the heat of the land.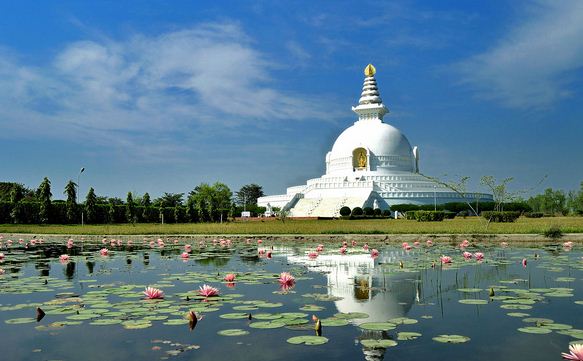 Lumbini have huge aspirations and economic development expectation by taking advantage of its location. This has raised numerious environmental challenges that require mitigation and management. The airport in Bhairahawa and the adjoining villagers, towns and cities all be affected and in return. Over two millennia, people have come to Lumbini from all over the world. Lumbini is not only a Pilgrimage site for Buddha but it is also a symbolic place for people, who wish to promote peace throughout the world. The site is ideal for practitioners of meditation, fascinating for researchers and journalists. It is a source of livelihood for local people. Visitors such as researchers, journalists and photographers would like to have more information on the historical aspect of the site.