Location: Nepal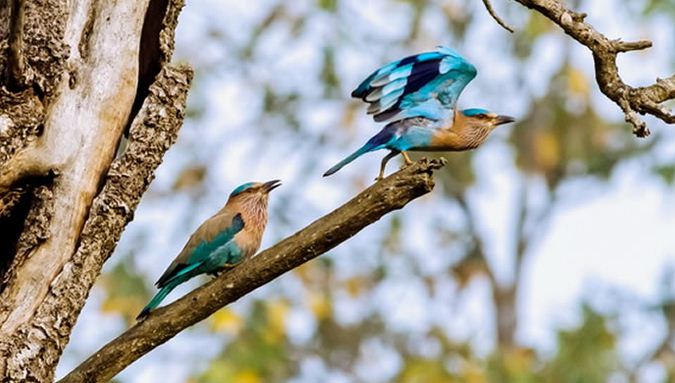 District: Saptari, Udayapur, Sunsari
Area: 175 sq km
Established: 1976
Coordinates: 26°39'N 87°0'E
Governing Body: Department of National Parks and Wildlife Conservation, Ministry of Forests and Soil Conservation
Koshi Tappu Wildlife Reserve was established in 1976. Koshi Tappu Wildlife Reserve is a protected area in the Terai. The reserve covers 175 sq km of wetlands in the Saptari, Udayapur, Sunsari District. In 1984, the park was included in the world heritage site. Koshi Tappu is also one of the important Bird Areas. The reserve was established to protect one of the subcontinent's last surviving herds of Wild buffalo     , believed to number 150-170 animals. However, there are concerns about the number of domestic buffalo getting in and mating with the wild ones. Mugger crocodiles and many species of Turtle and fish are also present, as well as Blue Bull, Wild Boar, Langur and Spotted Deer.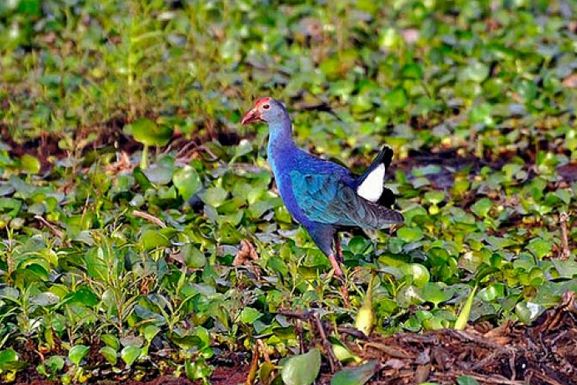 The park contains four hundred sixety five species of birds. In spring and winter fifty thousand of ducks are seen in the park. The wild Water Buffalo and Wild Boar were major crop raiders between September and February. The reserve is mainly characterized by mixed deciduous riverine forest, grasslands and marshy vegetation. A wide range of animals inhabit the protected area. In its water courses and ponds, two hundred species of fish have been recorded, most of which are resident. Before the flood, numerous Gangetic Dolphins could sometimes be seen playing in the water above or below the barrage. Two Toad Species, Nine Frog Species, Six Lizard Species, Five Snake Species and Eleven Turtle Species and Gharial and Mugger Crocodile are recorded. It was established as a Wildlife Reserve in 1976 with an aim to protect the last remaining population of Asiatic Wild Buffaloes in Nepal. Wetlands, grasslands and small patches of riverine forest are the principle habitats in the reserve. The elusive Gangetic Dolphin and fishing cat are occasionally seen there. The large agricultural fields that lie adjacent to the reserve make fine habitat for many birds. The park gained much wider recognition in the world. In 1984, the park was included in the World Heritage Site. Koshi Tappu is also one of the important Bird Areas. There are about two hundred fifteen settlements in the vicinity of the wetland. The inhabitants depend on the wetland for Irrigation, Livestock Grazing, Fisheries, and Food Production, and obtain construction materials from the forests.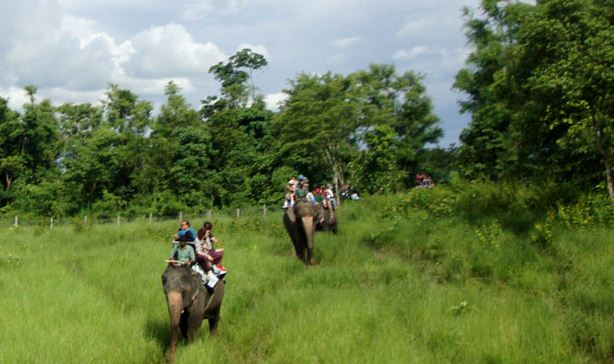 Koshi Tappu Wildlife Reserve is termed as an interesting place where one can take the pleasure of Koshi Tappu by Elephant Ride. The view of Birds and other animals which are sitting on the river side is beautiful scenery that one can enjoy in Koshi Tappu Wildlife Reserve. In additional, the Partial Birds are traced from Koshi Tappu. Apart from mammals, here one will be fascinated occasionally by Dolphins too. In the Southern side of Koshi Tappu Wildlife Reservation, Water Lake has formed and due to its presence all the waders and groups of birds get rest. Koshi Tappu Wildlife Reserve is considered as an electrifying and unusual habitat for different wildlife animals and plants.