Country: Nepal
Zone: Sagarmatha
District: Solukhumbu
Elevation: 3790m
Coordinates: 27°49'N 86°43'E
Khumjung is a Village Development Committee in Solukhumbu District in the Sagarmatha Zone of North-Eastern Nepal. It is Located in the Khumbu Region inside Sagarmatha National Park, a World Heritage Site. The village is at an elevation of 3,790 metres above sea level, and is situated near Mount Khumbila.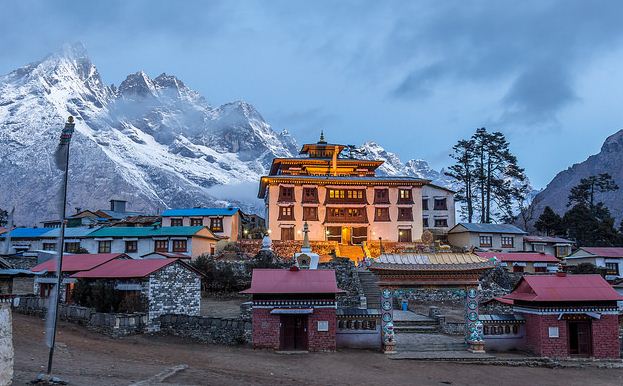 Kumjung is considered the Sherpa capital of the Solukhumbu Region and is a fairly large town by Mountain standards. Khumjung is a small village in the Solukhumbu District in Sagarmatha Zone of Northern Nepal. This village is located in the Khumbu Region that is inside the Sagarmatha National Park. The village is the seat of Khumjung Village Development Committee which includes Kunde, Khumjung, Tengboche, Pangboche, Pheriche, Dole, Chharchung, Machhermo, Lobuche, Dingboche, and Gokyo.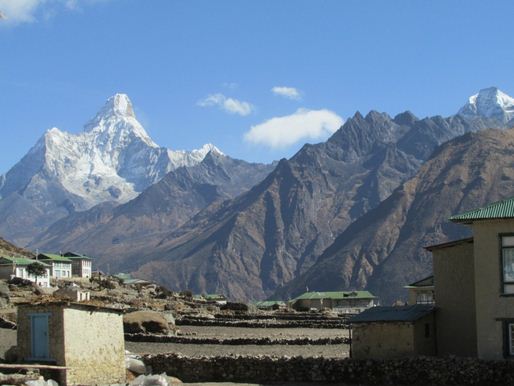 At the top of the Khumjung Village, there is a sacred cave. Though the uphill walk is tiring, the view of the cave inside and outside is just worth all the hard work and tiring walk. Khumjung is also popular for having the beautiful Monastery named Khumjung Monastary or Khumjung Gompa. This monastery displays the perfect example of the Buddhist Monastery that is situated at the top of the hill. This part of Nepal is mostly inhabited by the Sherpas. The clothing and customs of the people living in this area are different and this visit is ideal for observing the culture, lifestyle and listening to their stories of successful life in the Mountains of Nepal.