Tourism
Khaptad National Park
By
|
Khaptad National park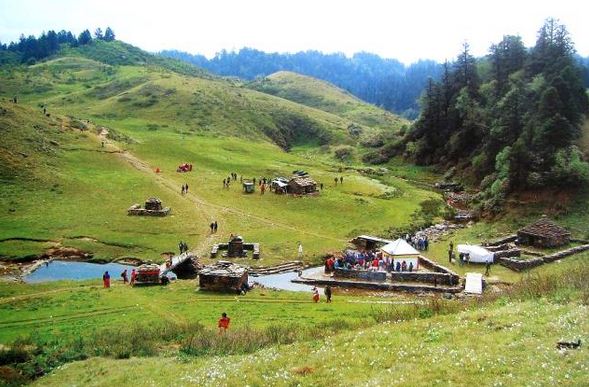 Location: Nepal
Coordinates: 29°16'12"N 80°59'24"E
Area: 225 sq km
Established: 1984
Governing body: Department of National Parks and Wildlife Conservation, Ministry of Forests and Soil Conservation
Khaptad National Park was established in 1984. It is located in the far Western Region of Nepal. It covers an area of 225 sq km. The park was named after Khaptad Baba. The park sometimes called Khaptad Baba. Khaptad Natural Park is one of the best natural Paradise situated in the western Nepal. The park offers a challenging and rewarding experience unlike any other protected area in Nepal. Khapad National Park is well known for its Religious value as well as its natural beauty. The park is characterized by a huge plateau of hilly grasslands, at an altitude of about 3000m.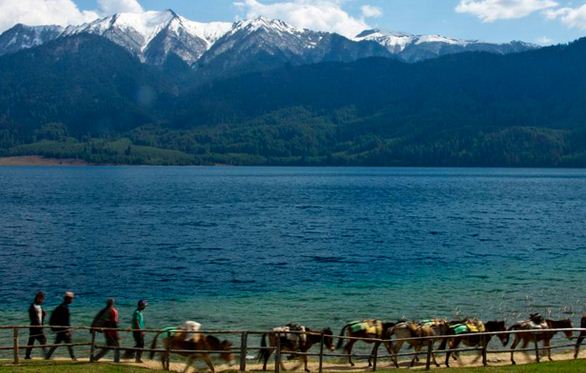 The park also offers Religious sightseeing at Tribeni on the way to the headquarters. The ashram is an important destination for pilgrims and Tourists to Khaptad. There are no entrance restrictions for visitors. The meditation area includes temples of lower Tribeni.The area boasts of 224 species of medicinal herbs and is described as the living garden of herbs and a museum of natural history. It is estimated that about 567 species, 11 percent of flowering plants of Nepal, are found in Khaptad. Khaptad Park is also fairly rich in its variety of wild animals, common ones being barking deer, wild dog, wild boar, Ghoral, Himalayan black bear, yellow-throated marten, rhesus monkey and Langur Monkey. The park also offers excellent bird-watching opportunities, with two hundred seventy species of birds, the common ones being different varieties of Impheyan pheasant, partridges, flycatchers, bulbuls, cuckoos and eagles. Khaptad National Park also offers religious sightseeing. Rhododendron is the major species found in the place. The park is reported to have two hundred twenty six bird species among the common. Khapad national park jungle safari also provides habitat for some 20 different species of animals. The Khaptad National Park offers excellent bird watching opportunities. There are many other religious areas in the park which include Ganesh Temple, Nagdhunga and Kedardhunga.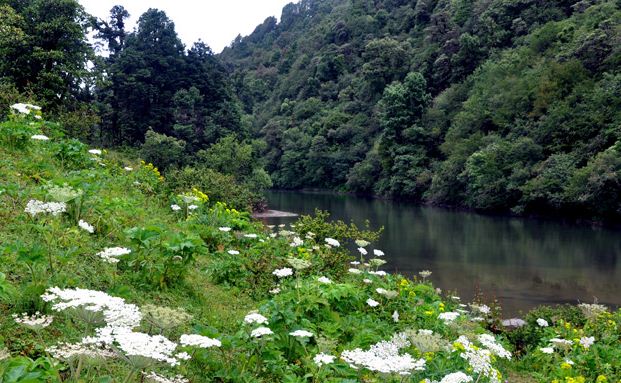 The Khaptad National Park is cool and wet in summer, and cold and dry in winter. The Temperature of the place ranges from 0 to 20 degree Celsius. Khaptad National Park is the home of late Khaptad Swami. The park is rich in Natural habitat. Animals in the park are barking deer, wild Boar, Ghoral, Himalayan black Bear, yellow throated marten, Langur Monkey. There are several historical Temples surrounding this area. Sahashra linga is the highest point of the park. The Religious sight is at 3200m. Saileswori, Ramaroshan, Badimallika, Surma Sarovar are the beautiful place to visits. And these are the place where tourist get more attracted. Saileswori is one of the famous religious stops on the way to Khaptad. Silgarhi Bazaar is a Historical Town is the main Business Center.