Location: Nepal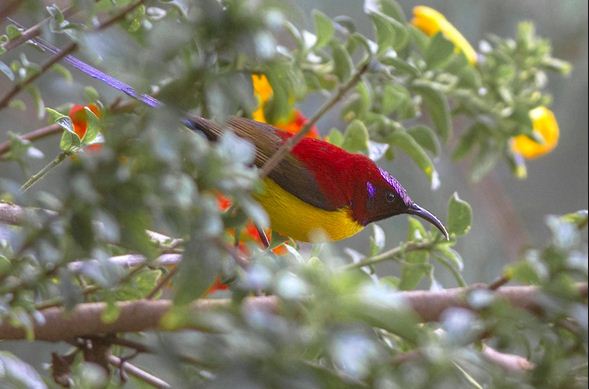 Area: 2035 sq km
Established: 1997
Governing body: Department of National Parks and Wildlife Conservation, Ministry of Forests
Coordinates: 27.7155°N 87.9282°E
Kanchanjunga National Park is located in the Taplenjung District. It covers 2035 sq km. it comprises two peaks of Kanchanjunga. The National Park was designed in March1997. Kanchanjunga Conservation Area in Eastern Himalaya comprises some of the most stunning scenery in all of Nepal.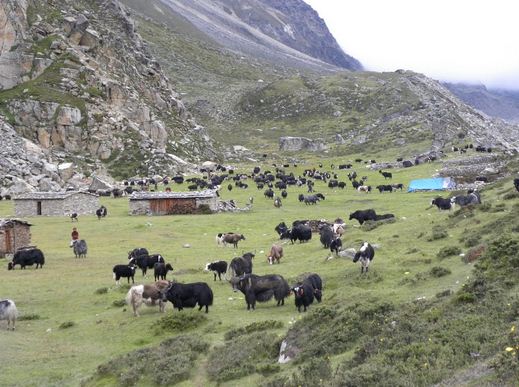 Kanchenjunga Conservation Area is a Transnational Conservation Project covering the area between Sikkim, Tibet and Nepal. The area covers more than fifty percent of the eastern most District Taplejung of Nepal. The Kanchanjunga Conservation Area has diverse climatic zones owing to its high altitudinal variation from 1200 meters to the height of world's third highest mountain Mount Kanchenjunga at 8,586. The diverse climate that Range from Sub-Tropical to Alpine harbours a unique biodiversity in the Region. Besides the Mount Kanchenjunga, the popular Trekking Trails on this Region are the routes from Basantpur to Chhuruwa, Suketar to Chhiruwa, Ghunsa, and Olangchung Gola.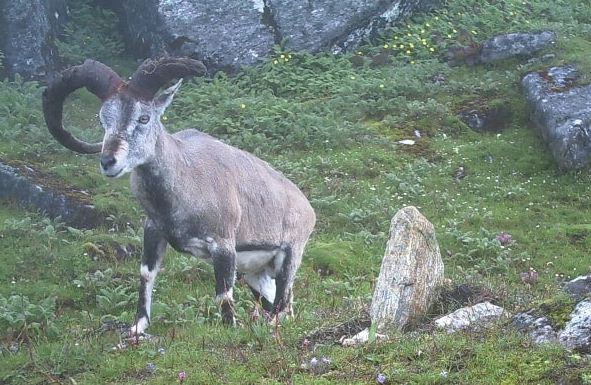 Kanchanjunga is the Third highest mountain in the world. The Kanchanjunga Conservation Area with an area of 1650 sq km accounts for nearly sixty five percent of the entire land area of Taplejung District. The Kanchanjunga Conservation Area indicates at least 2500 species of flowering plants and several endangered wildlife species. The Conservation Area includes snow Leapord, Asian Black Bear and Red Panda are the Mammal Species. It also includes the Golden breasted Fulvetta, Snow Cock, Blood Pheasant and Red billed chough are the Birds Species. The Conservation Area has a lot of Ethnic Diversity and Culture. The Limbu are the dominant Ethnic group in the Lower Regions. The Kanchanjunga Conservation Area in the Eastern Himalaya comprises some of the most stunning scenery in all of Nepal. The Region has a mosaic of Ethnic Groups. The Religious Sites (Temples and Monasteries) in the area attest to Kanchenjunga's rich Cultural Heritage. Local people combine agriculture, Pastoralism and Trade to subsist. Monasteries, Chhortens, Temples, prayer walls are the icons of the Conservation Area's Cultural Heritage.