Country: Nepal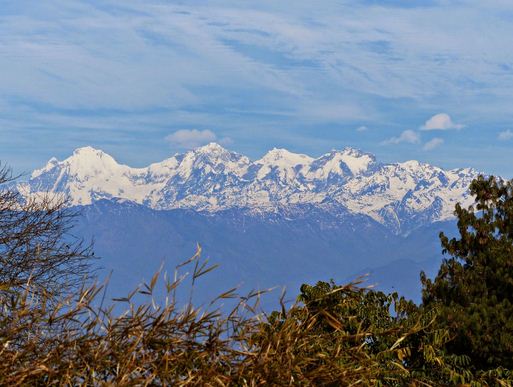 Zone: Bagmati
District: Nuwakot
Elevation: 2030m
Coordinates: 27°49'N 85°16'E
Kakani is the situated in the Nuwakot District of Nepal. It is located in the Bagmati zone. It lies twenty three kilometer to the northwest of Kathmandu. It is more pristine destination which provides excellent Mountain views of Ganesh Himal, Langtang and the Annapurnas. Kakani village Tour is popular village Tour around Kathmandu Valley. It is 2073 meter above sea level. An hour Scenic drive north of Kathmandu, the Kakani village is an ideal site to explore and discover Nepalese village culture. There is an interesting forest hike through Oak, Rhododendron and Pine forest to visit a trout fish farm, Bird watching, Himalayan view etc.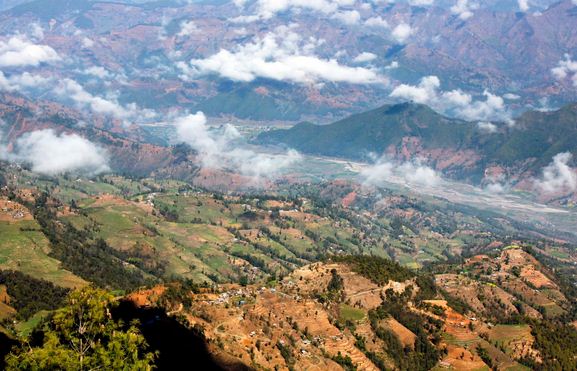 Kakani Village Trek around Kathmandu Valley offers to see one villager lifestyles and panoramic view of the Mountains of Annapurna Ranges, Manaslu Mountain Ranges, Ganesh Himal Ranges, Langtang Ranges, Dorje Lakpa, Melung-Tse, Gauri Shankar, Furi Cha-Chui, Everest and many other peaks. Kakani village Tour is also well known Kakani Shivapuri Nagarkot village Trek. Sunset and Sunrise view from Nagarkot Hill Tower, Kakani hill Tower, Dhulikhel hill Tower are memorable. Apart from the mountains, the place is also covered by lush green forest hill on one edge while the high rising gorges on the other side form heart touching scenery of almost unreal landscape, terrace cultivations along the Highway of Trisuli Road. It also gives a rich insight into the rural life of the Nepalese people of the Kathmandu valley rim. We highly recommend this Trek for those having very limited time in Nepal but want to do a short Trek in the Mountain. If weather permits, one can see the blossoming of Rhododendrons along the ridge of the Shivapuri National Park during the Trek. During March and April, one can enjoy colorful hills full of Rhododendrons, and orchids blooming along side of trails, Shivapuri National Park has long been one the country's treasures of wildlife animals. This place has also grown various adventures sport such as Nature Trails, Bike Riding, Rock climbing, Trekking, Hiking, Fishing etc. This place is more popular from Bike Riding point of view. The one can also enjoyed bike riding a lot.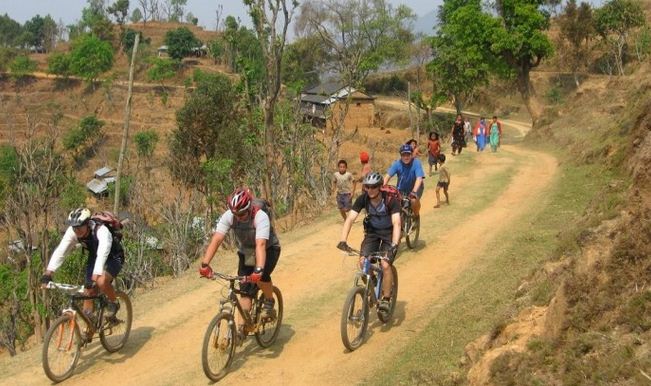 Besides there are also different restaurants and lodges which provide fresh fishes like Trout along the way so that one can enjoy eating fishes and this can be considered as popular site for fish. Along the way there is also famous Osho Tapoban International Commune. The Place is utterly enriched with Natural Beauty, snowy Mountains and Greeneries of trees and is just unexplainable through words. The main occupation of the people staying there is agriculture.