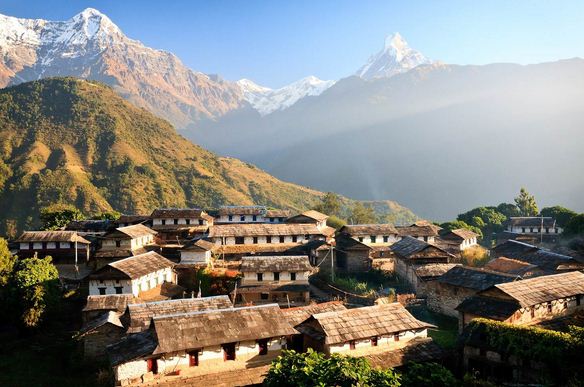 Country: Nepal
District: Mustang
Zone: Dhawalagiri
Elevation: 2743 m
Coordinates: 28°47'0"N 83°43' 50"E
Jomsom is located in the Mustang District of Nepal. It lies in the Dhawalagiri Zone. Jomsom, a small town is situated at an altitude of 2700 m above the sea level in Mustang District. It is one the best place in Nepal that endorses diverse Landscapes, culture and gives the marvelous insight into the life of Himalayan People living in the most rugged places in the country.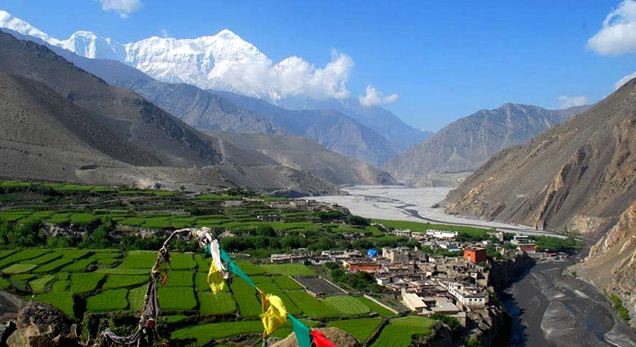 The major highlight of Jomsom is its unique and Adventurous Trekking route that goes through the gorge of Kali Gandai River giving the breathtaking view of the Massive and Gigantic Annapurna Range in the backdrop. The Trekking Trail leads to a famous pilgrimage site for Hindus and Buddhists. The Muktinath is the most of the Trekking Route in Jomsom Trek is the part of the Annapurna Circuit. The usual starting point of the trek is Pokhara to Baglung to via Ghorepani and Tatopani. The best places to visit, while at Jomsom is Kagbeni, Muktinath, Jomsom Town, Marpha village and much more.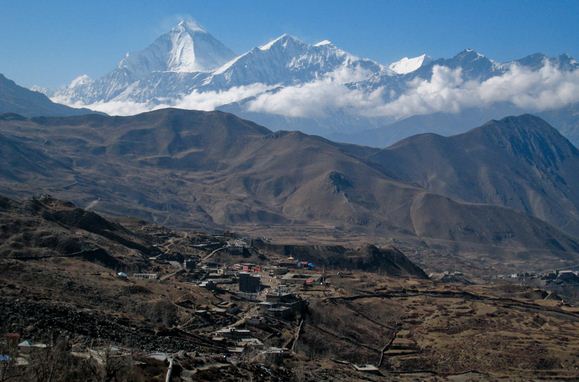 The Trail follows the Kali Gandaki River which forms deepest ravine in the world. Where on one side lies the Annapurna Mountain Range and on the other side is Dhaulagiri. Between the two Ranges, there are views of eight of the twenty highest Mountains in the world. The Kali Gandaki is a quarter of a mile wide river bed during the winter the river will be dry, but during the summer and monsoon it fills with rain water and melting snow. This part of Nepal is mostly inhabited by Magars and Gurungs in the lower region and Thakalis around Jomsom. The attire and customs of the people living in this area are different and this visit is ideal for observing the diversity among the different types of people and their customs.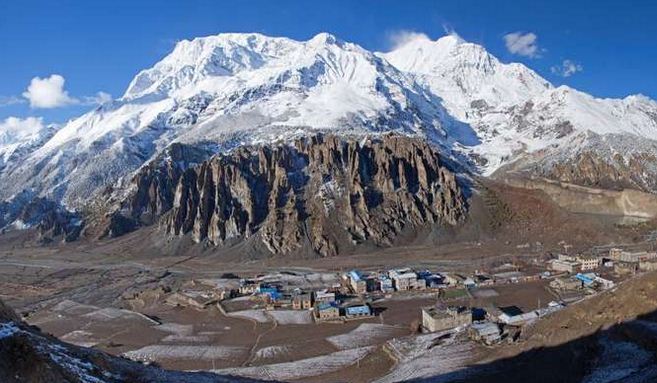 Trekking is one of the ways to reach Jomsom. The Annapurna region is the most the popular Trekking area in Nepal with plenty of Trekking places. The deep valleys and high Mountains encircling the Giant Annapurna Himal embrace a wide range of peoples and terrain, from sub-tropical jungle to a high, dry landscape resembling the Tibetan Plateau. The scenery of the trail ranges from forests of bright Rhododendrons to rocky cliffs and Desert. The culture along the track is a rich Combination of Hindu and Tibetan Buddhism. The trail's highest point is Muktinath at 3800 m, a holy site of Temples sacred to both Buddhists and Hindus.