Tourism
Gupteshwor Mahadev Cave
By
|
Location: Nepal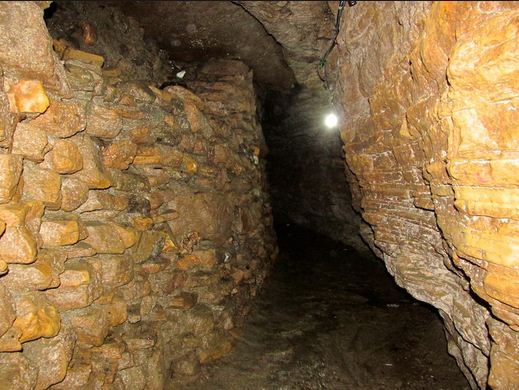 Village: Pokhara
Coordinates: 28°13'60"N 83°40'60"E
Gupteshwor Mahadev Cave is Located in the Southeast of Pokhara. It is at Chhorepatan. Gupteshwor Mahadev Cave is situated on the Tansen Road of Pokhara. The Cave was allegedly discovered in the 16th century by some local men who stumbled upon it when cleaning some grass. Within the Dark Cave discovered many Shrines and statues dedicated to Shiva and other Hindu Deities. These include Mahadev and Paravati, Nageswor and Saraswati.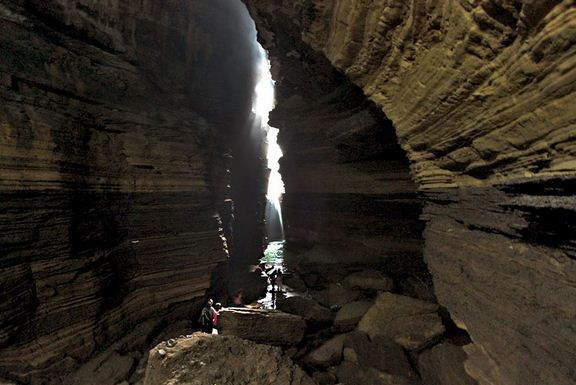 The Cave is musty and damp but a string of electric light bulbs emits enough light to see the stairs clearly. Once one has passed through the Tunnel, there is a huge open cavern with enormous rocks, no trace of soil at all, only little pebbles scattered everywhere. On the right hand side there is a deep Gorge. After a few yards of scrambling through the darkness, there is a crystal clear pond and from here one can see the awe-inspiring Patale Chhango falling right from the top. The Gupteshwor Mahadev Cave is considered five hundred ninety nine years old. While the young local people went deeper, they found out that an Idol like object resembling Lord Shiva had formed naturally on the spot. Later on, it was taken to be Lord Shiva and the local people formally consecrated and installed it at the mouth of the cave in 1992. The cave is sacred cave, a Religious Site for Hindu Worhippers. There is a Shiva Lingram, a Phallic Symbol of Lord Shiva. There are Festivals on several occasions through the year. It is possible to visit only the rather spacious entrance section with the Cave Temple.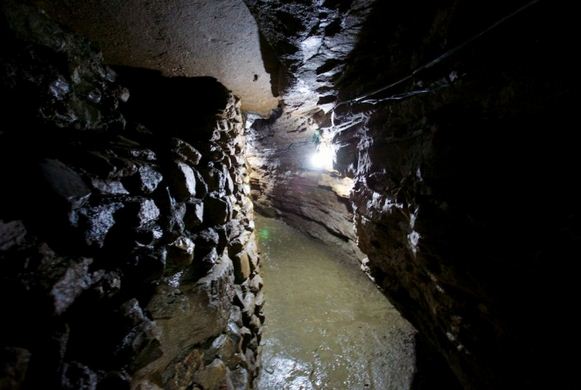 The Cave is a sort of underground Riverbed of Pokhara. All statues and all portraits which can be seen inside the cave are natural. Chaite Dashain and Mahashivaratri are the most important days to visit the Gupteswar Cave for the Hindu prayers. Many species of bats inside the cave are also an attraction for visitors. There is an iron gate in front of the Temple. The Guptshwor Mahadev Cave is considered to be one of the Longest Caves in Nepal.