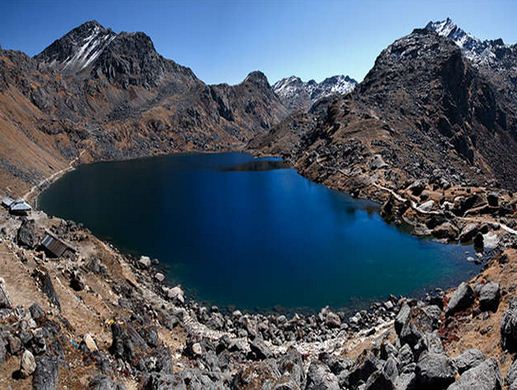 Location: Nepal
District: Rasuwa
Surface Area: 34 acres
Water Volume: 1472000 meter cube
Surface Elevation: 4380 m
Coordinates: 28°05'N 85°25'E
Gosaikunda is situated in the Rasuwa District of Nepal. It is located in an altitude of 4380 m. It is a holy lake located in Langtang Region of Nepal. The Gosaikunda Trek lies in North of Kathmandu. Gosainkunda Lake is 40 square miles in size and there are around 108 other lakes in the vicinity. The Gosainkunda loop is quite remote and thinly populated area. Gosaikunda is a Glacier lake and it is the most famous one with several others Glacier Lakes adjoining it.
This is a very famous holy lake for the Hindus and the Buddhists. Thousands of Hindu pilgrims visit the lake every year during the full moon festival in August and Hindu people believe that the god Mahadev, intoxicated by grief due to his wife's death, felt thirsty so he hit the stone with his holy stick, Finally, water came from hit stone then Lord Shiva drank the water and remove his thirstiness and slept there, latter on became his sleeping area is beautiful Gosainkunda Lake.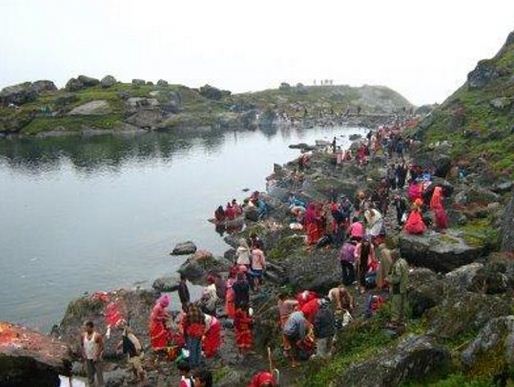 In the same place Lake Gosaikunda originates and Hindu people believe that the image of Mahadev can be seen in the middle surface of the water. This is a journey with numerous highlights, stunning views of Langtang Range, Ganesh Himal, Manaslu and Annapurna massif as far as one can see. Gosainkunda Trekking is very famous which is possible to make short and long itinerary as one wish. Gosainkunda is located in north of Kathmandu. The Lake is the source of the Trishuli River. It is frozen in winter, from December to February, although this period is growing shorter due to climate change. On a clear day, the Annapurna Range can be seen to the North.
Gosainkunda Trek passes through the Alpine forest. It is full of blooming Rhododendrons, different evergreen forest, and Barrel Mountains. Besides the Gosaikunda, the other lakes in nearby area are Nagkunda, Bhairabkunda, Saraswatikunda and Surajkunda. The Trek from Langtang valley to Gosainkunda is full of natural and cultural diversity. So, it attracts many national and international Tourists. The observation of one of the famous Gosaikunda Lake along with the spectacular views of Langtang Lirung, snow covered Hill and Ganesh Himal will make one feel proud of themselve to be there. While trekking through Gosaikunda, one will reach the friendly Sherpa village of Kyanjing Gompa. Here one will experience the unique spiritual lifestyle of Buddhist Monks. There will also be the chance of visiting Traditional cheese factory where products are made by hand.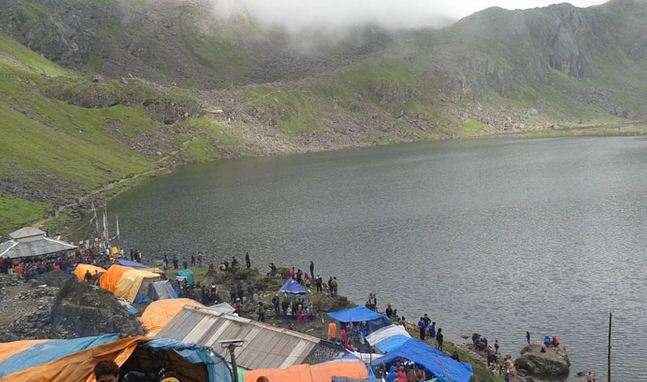 The Lake is now a Pilgrimage Site for Buddhists and Hindus, with the peak period being the full moon festival of Janai Purnima in August. It is believed that bathing in the lake will wash away one's sins. There is much dancing at the festival. The Gosainkunda Trek is one of the shortest Treks in Nepal and a relatively easy hike.