Location: Nepal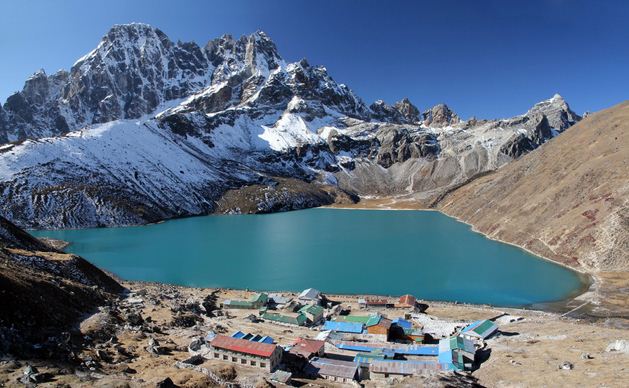 District: Solukhumbu
Area: 196.2 hectars
Coordinates: 27°58'49"N 86°40'07"E
The Gokyo Lakes lies at the head of the Dudh Kosi Valley. It provides an excellent alternative to the classic Everest Base Camp Trek. Gokyo is among the most popular Tourist destinations leading towards the Sagarmatha Base Camp and other areas. This is one of the more adventurous Treks in the Everest Himalayas. The Gokyo Lakes are considered sacred by both Hindus and Buddhists. About five hundred Hindus take a holy bath in the lakes during the Janai Purnima festival, which usually occurs in the month of August. On an average 7,000 Tourists annually visit the Gokyo Lakes. The site is worshipped as the residing place of Snake God. A Temple of the Hindu Deities Lords Vishnu and Shiva is situated at the western corner of the lake. Gokyo is the most popular Tourist destination leading towards the Sagarmatha Base Camp.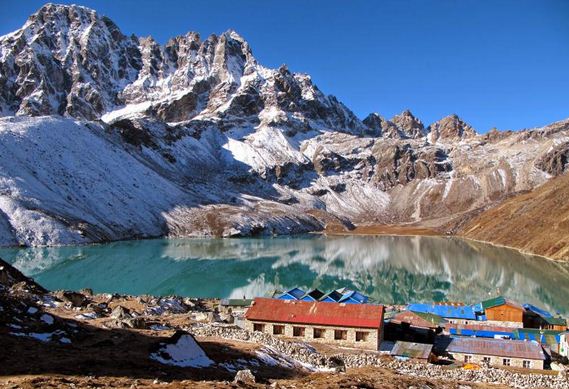 Gokyo Lakes and Gokyo Trek is a beautiful journey to the enticing Gokyo lakes which is one of the most amazing viewpoints for great views of Everest and other Himalayas. The 14 day trip begins in Kathmandu where one can visit several Heritage sites. The Gokyo Lakes and Gokyo Trek is an alternative to classical treks in the Everest region. Instead, it takes one to the turquoise Gokyo Lakes and Gokyo which provides exceptional views of Everest and the Himalayas. The one can also get to marvel at the massive Ngozumpa Glacier and the Gokyo valley from Gokyo. The Trek is relatively easier for those who are used to walking in higher elevations. Himalayan Glacier requests its guests to jog and exercise regularly at least a few months before the beginning of the trip.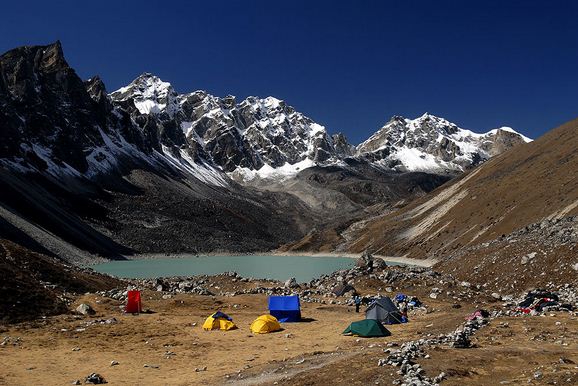 The Trek is quite challenging adventure at Everest Region; however anyone who are physically fit and possess tremendous passion towards exploring the best of Himalayan nature and culture can join this trip. Due to extreme cold in winter and obstruction due to rain on rainy season, except on those, this trip can be joined during any time of the year in the months of March, April, May, September, October and November.