Country: Nepal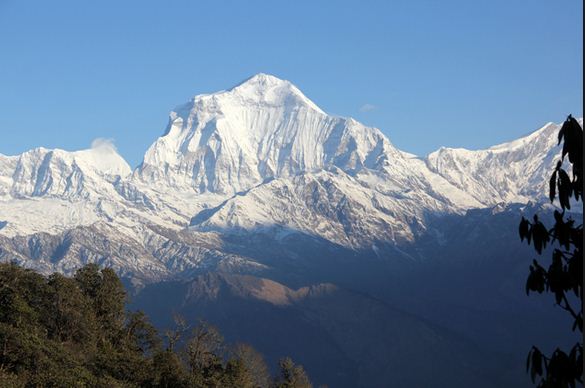 Zone: Dhaulagiri
District: Myagdi
Coordinates: 28°23'55"N 83°41'57"E
Ghorepani is located in the Myagdi District of Nepal. It is one of the most popular village for trekking in Nepal. Leading to the nomenclature Ghorepani is the place used to be a rest stop where ancient traders found water for their horse. It is situated at an approximate altitude of 2760 meters above the sea level. It is one of the biggest villages in the Annapurna Mountains of Nepal. This village provides excellent views of Himalayan Panorama of Nepal.  The village lies within the Annapurna Conservation Area. It lies seventeen kilometres from the District capital of Balgung. It is a wounderful and pleasant mid hill with serene environment in the shade of massive Annapurna Mountain Range.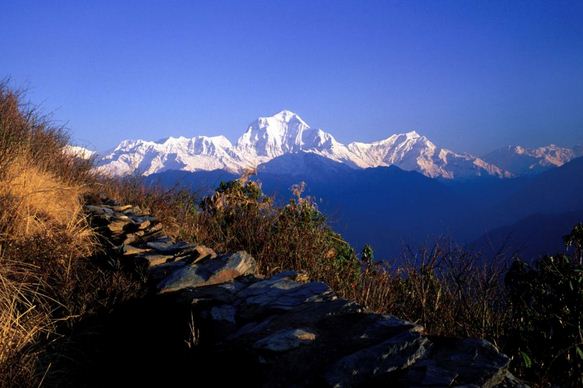 The upper part of Ghorepani is known as Ghorepani Deurali. It is another place that treats one's eye to panoramic view of Annapurna Mountains. The place proved to be an excellent spot for traders to feed their horses and take a nap themselves. But the ancient rest stop lies in the Myagdi District in the Dhaulagiri Zone which falls in the Western Region of Nepal. The village lies within the Annapurna Conservation Area. It is a major trail that links several other villages as well as the Annapurna Base Camp.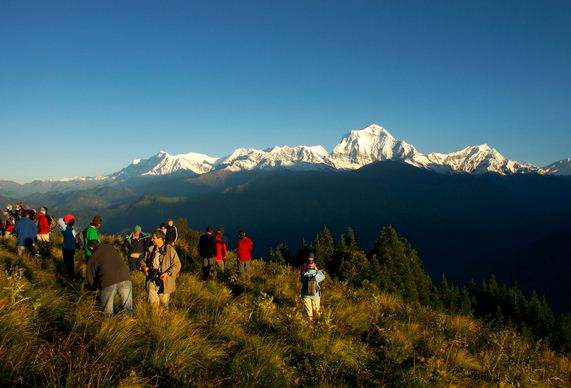 It can be normally be reached by foot from the village of Birethanti in about ten hours. It depends upon the trekkers. Porn hill and Gurung hill view points are the amazing places for enjoying. Porn hill is one of the major attraction of the area. Visiting porn hill early in the morning is memorable experience. Porn hill attracts many Tourist. It is a short and popular but rewarding trip to the Annapurna Region. This Ghorepani Poon Hill Trek is popular among Trekkers who have limited time in Nepal and do not have previous History of Trekking. The Ghorepani Poon Hill Trek route leads one on an enchanting journey through wide open valleys, sparkling waterfalls and dense forests. The porn hill is at an altitude of 3120 meter. It is famous for breathtaking panorama of the Himalayan ranges. It is one of the most spectacular mountain sports where one can enjoy fabulous sunrise and sunset over the Himalaya. The one can enjoy the nature and breathtaking Himalayan views. Gurung hill is also another attracting place. There are guesthouses in all the villages scattered along the trail so set whatever pace one like and enjoy the views. It is the jungly bit of the hike and provides a nice contrast to the various ecosystems one will be hiking through in the coming days. The trail is pretty fun and considered as the most popular trekking route of Nepal.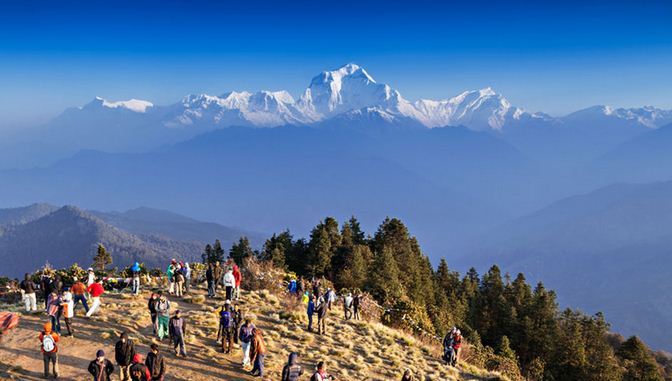 The gorgeous landscapes, green vegetation, the Rhododendron forest, different flora and fauna of this region provide one with the lifetime memory. Along with the natural scenery, trekkers get the opportunity to explore the lifestyle and culture of the different ethnic groups like Gurung, Magar, and Thakali.