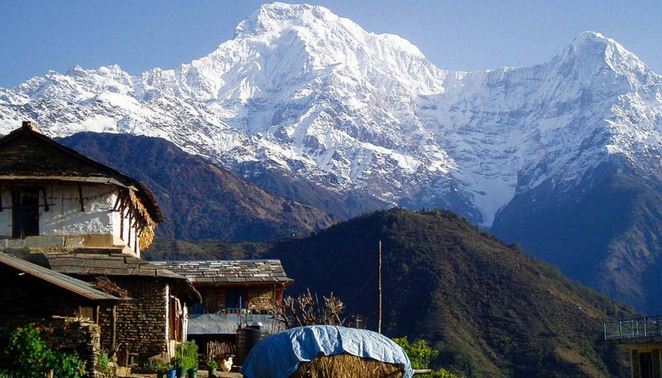 Country: Nepal
Zone: Gandaki
District: Kaski
Coordinates: 28.377°N 83.807°E
Ghandruk is in Kaski District of Nepal. It is in the Gandaki Zone of Northern Central Nepal. Ghandruk is a popular place for treks in the Annapurna Range of Nepal. The name Ghandruk is originated from Konraa which means uphill settlement. The word is set as Ghandruk.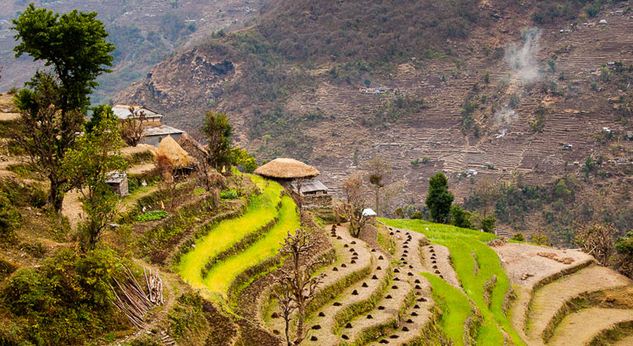 Ghandruk is a small and culturally rich village situated at the Northwest of Pokhara city. It is the entry point to both Annapurna and Machhapuchre Mountains. It is a popular Tourist destination, stop over for trekkers and representative of Gurung culture with an old world charm. The distance covered to reach the Ghandruk village development committee from Pokhara sub metroplitan city is fifty three km north. It is at an altitude of 2050 meters above sea level. Though mainly inhabited by the Gurungs, Ghandruk has a heterogeneous population Kamis, Magars, Sarkis, Damais, Brahmins, Chhetris, Newars and Rais. They have other sources of economy such as agriculture, hotels & homestay and civil service like police and military. The village has now been declared headquarters of Annapurna Conservation Project as it is situated along the popular Annapurna Sanctuary Trekking Area. The village offers excellent views of Annapurna South, Machhapuchre and Himalachuli peaks.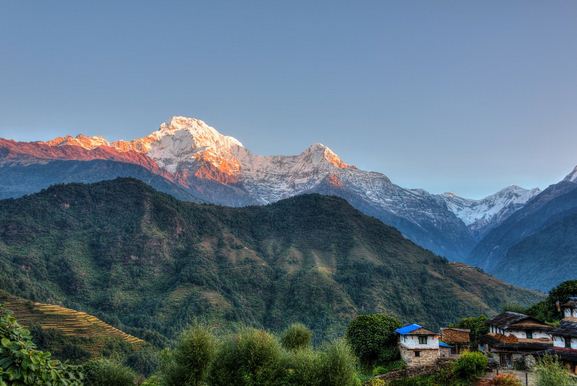 The history shows that the Ghandruk village was first situated at Parbat Districts which is the remote village and now found to be in Kaski Districts. It was found that the ancestors of Ghandruk were arrived from Mongolia linking with Tibet to Kobang, Mustang to Lamjung and settled in Ghandruk. People are mostly active in this area to preserve their Culture, Traditions, customs and natural heritage. People are mostly active to preserve their dress, instruments, their village form, and their traditional society. To protect from extinct, local people are mostly active to preserve their cultural heritage and tradition in Ghandruk village and in Annapurna Conservation Area. The income source of the Ghandruk village people are mainly based on agriculture, animal husbandry, Tourism, services in the police and military, and engaging in their own proffesion to sustain their lives. They also have another source of income comes from the small and cottage industries and local merchandize run by the local people. The Traditional Settlement, Himalayan range, Religion, Conservation Management and Development are mainly five things which are the most important aspects from the Tourism point of view. There is a Tourism Management Committe actively working to manage the hotels and homestay by applying equal rules and creating a same menu card for all hotels and homestay in Ghandruk village development committee and in Annapurna Conservation Area. The local people are found to be socially active, kind, helpful and caring in nature. Local people are found to be social, active, gentle, caring and helpful. They follow the same traditions as their ancestors used to follow and mostly the Gurungs are flitartious in nature. It is counted as a most popular Trekking destination situated at the Northwest of Pokhara, Annapurna Region.