Dharan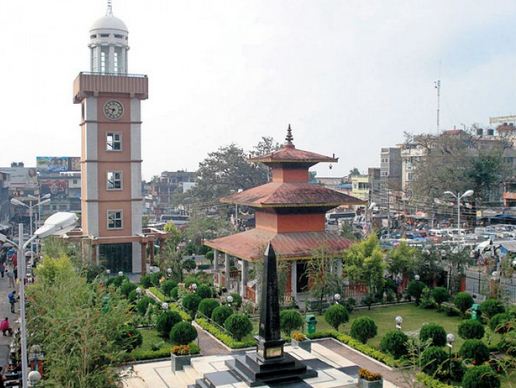 Country: Nepal
Zone: Koshi
District: Sunsari
Total Area: 192.61 sq km
Development Region: Eastern
Coordinates: 26.7944° N, 87.2817° E
Dharan is situated in the Eastern Development Region of Nepal. It is in the Sunsari District, and is located in the Mahabharat Range. It was once the location of a recruitment centre for the brigade of Gurkhas. Dharan is the second largest city of Eastern Nepal. Dharan has emerged as one of the biggest towns in Eastern Nepal. It is in true sense a melting pot of different ethnic groups, languages, dialects and religions. In 1962, Nepal was divided into fourteen administrative zones and seventy five districts and Dharan was made the zonal headquarters of Koshi Zone.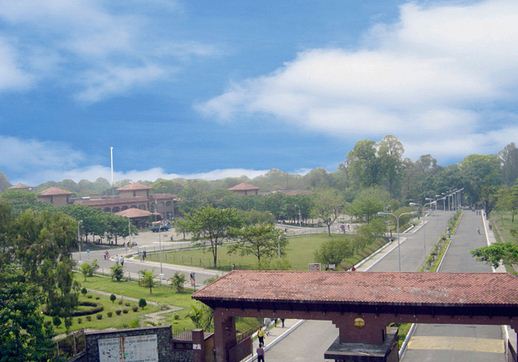 The name of the city originates from "dharan" which literally means a place where one saw timber. A typical Dharan is constructed by digging a rectangular plot about five to six feet deep. This hole is large and deep enough for an adult to comfortably move about. A platform is constructed to cover half the hole. A timber is placed on this platform and two men team, one standing on the platform and the other in the duged out proceed to saw timber with a huge saw blade. This is very labor intensive and dangerous process.
Dharan is a prosperous market surrounded by hills at three directions. It has a tropical monsoon climate. The maximum temperature is recorded to be 35 to 36 degree Celsius. And minimum temperature is recorded to be 10 to 12 degree Celsius. It is the gateway to the eastern hilly district and to the places of exquisite beauty. It is a place which is popular as Nepal's second most rainfall receiving place of Nepal after Pokhara with a record of 2626 mm of annual rainfall. The Ghantaghar has been the tallest building of Dharan from where Ithari Bazaar, Koshi Bazaar, plains of Saptikoshi, Vijayapur hill and Dharan bazaar can be viewed.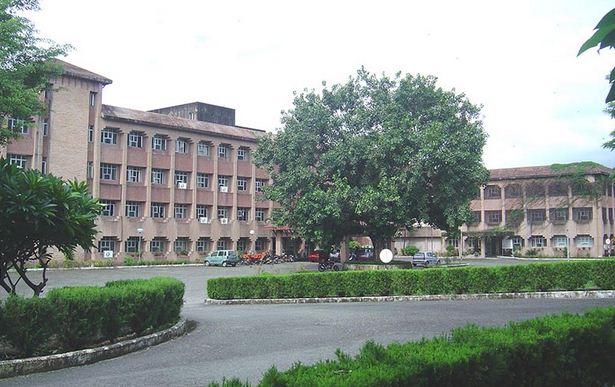 The most ambitious project to pay tributes to Late Bisheshwar Prasad Koirala by the nation as well as the largest Nepal India cooperation project in this country so far, this Institute is a monument dedicated to understanding between Nepal and India. BPKIHS will also provide a common platform for specialists from various countries to interact with each other and provide an opportunity to set up an International Village. There are substantial number of Indian Teachers employed in BPKIHS.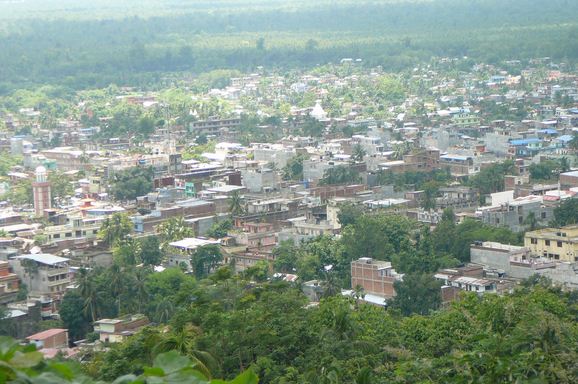 Dantakali, pindeswor mahadev, holy baraha chhetra, Vishnu Paduka, Budha Subba are the famous Temple of Dharan. These Temples are of historical and archaeological importance as much as religious. These Temples are centers for rituals, fairs and events. The Tamur River has made Dharan a destination for the white water rafting enthusiasts. Dharan is a melting pot of many cultures, representing a mix of diverse cultures of Nepal. Different ethnic groups host their traditional cultural festivities all year around. Dharan also hosts a Sakela competition in Dharan every year. Dharan is one of the big devoted Hindu god Hanuman's Temple named Panchmuki Balaji Dharan Dham. Many things are told about the temple because of its greatness and truthfulness. Dharan is a tourist destination in its own right.