Country: Nepal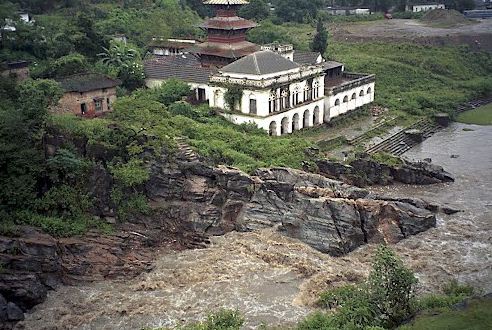 District: Kathmandu
Zone: Bagmati
Coordinates: 27°40'N 85°17'E
Chobhar is located in the Kathmandu District of Nepal. It lies in the Bagmati zone.  Chobhar is one of the villages located in a part of Kirtipur Municipality. Chobhar which is located at nine km southwest of Kathmandu, Nepal is more or less a popular place inside the valley. There is an interesting story about this place as people believe that Kathmandu which was a lake back then was made suitable for habitat by goddess Manjushree who cut the hill of the Chobhar and let the water flow through the gorge. This act of Manjushree made the capital of Nepal, Kathmandu suitable for a living for human settlement.
Chobhar is famous for its deep gorge through which the water of the valley flows through. Besides, Chobhar is popular for Jalbinayak Mandir and the caves. Chobhar caves are the second largest in Nepal. The caves found in this place are one of the longest caves in Nepal with a minimum of 1250 meters. The caves and the gorges may be fascinating part of this place but the most important identity of this place is the Jalbinayak Temple. It is a religious temple for both Hindus and Buddhists. There are four Binayaks inside the Kathmandu valley among which Jalbinayak is one of them. So there is not any doubt that Jalbinayak Temple is one of the major Identity of Chobhar. The Temple holds high religious values and traditions. One can often find many people who come for the rituals of marriage, also many locals from around the place come here for their cultural and traditional values and celebration.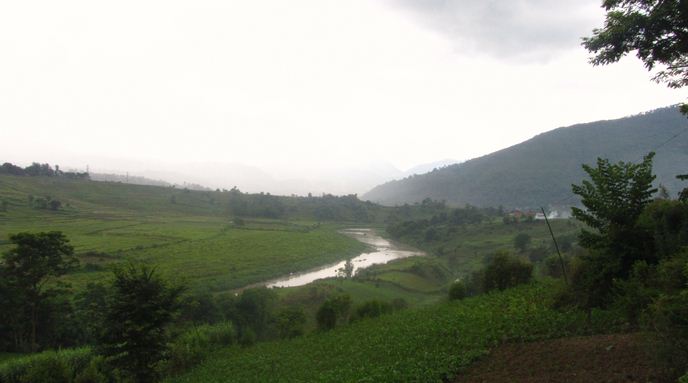 The locals residing here in this place are especially Newars. The majority of people who are settled in this beautiful place are Newars. These locals from this place have their own cultures and traditions which they celebrate as per their ritual. Another attracting and interesting part about this place is Manjushree parks. The locals of this place have designed a short hill just beside the Jalbinayak Temple to a beautiful park where one can go to and enjoy the beautiful and quiet environment up there which is a perfect place to relax. From teenagers to the adults, many of them can be seen visiting this park, some just to relax and some for the picnic. However, it will cost a little amount to go up to Manjushree Park and enjoy the beautiful and peaceful environment that it has to offer.
This beautiful place that lies in between the road to Dakshinkali is a perfect place to visit for. The Chobhar Danda is a very popular place of Chobhar where one can often find many people from inside the valley traveling here for picnics. Also, Chobhar Danda used to be very popular for shooting some of the scenes for the movies, one can still find some of the film shooting ongoing in this place. The caves, the gorge, and Jalbinayak Temple and a lot more places make Chobhar definitely worth a visit.