Country: Nepal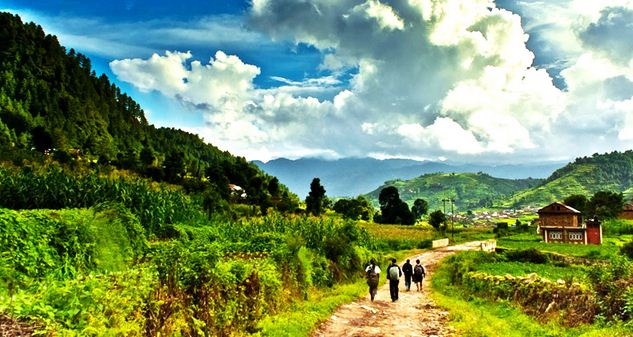 Zone: Narayani
District: Makwanpur
Coordinates: 27.65°N 85.17°E
Chitlang is situated in the Makwanpur district of Nepal. It is a beautiful village surrounded by lush forests and wonderful landscape. Chitlang is a small paradise located about 22 km from Kathmandu Valley in the south west direction. Chitlang is also famous for its beautiful pear trees. Chitlang was once the only trail to get to India and southern part of Nepal from Kathmandu Valley. The village is mostly populated by Newars. Chitlang offers visitors with an opportunity of village home stay where one can interact and get insight of the rural life in Nepal. The lush forests comprises of more than one hundred sixty species of birds, peach gardens, scenic beauty of nature.
Chitlang is an ancient Newari settlement in Makwanpur District which is a part of Narayani zone. Inscriptions dating back to Lichchhavi era have been found in this place. It lies in the high level of the northern part of Makwanpur district and southern main path of the 8289 ft Chandragiri hill.
The main ethnic populations are Newari, Tamang, Khas etc. Chitlang is called by various names such as Chitrapur, Shudhapur, Kolapur, Hastinapur, Champapur. The climate is ideal to visit at any time during the Year with warm days and cool nights.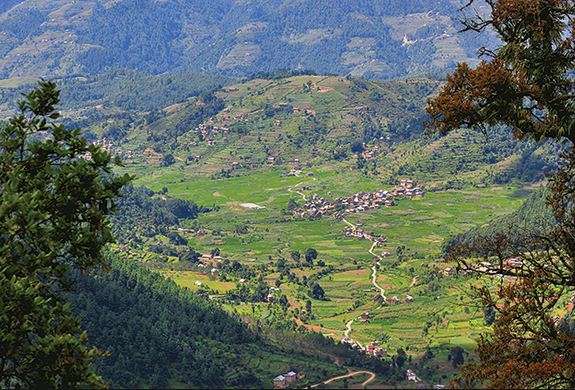 Chitlang Village is a rare destination for the visitors, Culturally, Naturally, Traditionally and Geographically. Nepal has different indigenous ethnic groups, among them, Tamang, Magar, Chhetri Braman, Newar and Gurung lives in this area. Traveling on foot is the only way to see much of Nepal, firstly the mountains, but also and perhaps more importantly the people and their way of life. The tour offers one to see Tamang's settlements, culture and Religon, lifestyles and panoramic view of the mountains. The village shall reach by drive from Kathmandu and walk three hours to village. One will be welcome into the community and invited to stay with one of the village families. The food will be delicious Nepalese local and eating as one of the family. During the stay one will be able to feel what it is like to live the life of a Nepali villager. Chitlang itself is a multi cultural and multi ethnic settlement, with a mosaic of Newari, Tamang and Brahmin Chhetri settlements. This was the old trade artery to Kathmandu, and relics of that era can be found everywhere. Chitlang's famous goat cheese is not to be missed, nor is the Himalayan Plantations olive farm. The area takes immense pride in its organic produce, which one may want to try on the spot.