Country: Nepal
District: Kaski
Architectural styles: Pagoda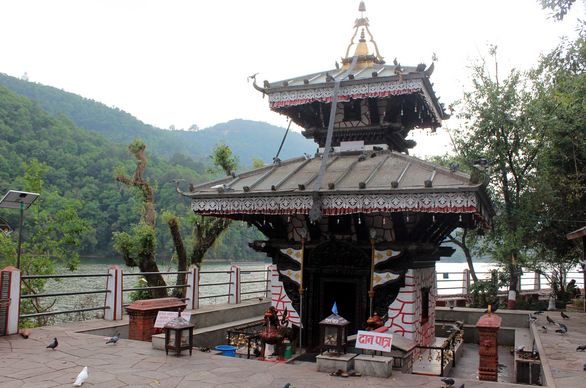 Other name: Lake Temple
Coordinates: 28°12'26.64"N 83°57'13.06"E
Barahi Temple is located in the Kaski District. It is located in a small Island on the south east section of Phewa Lake. Barahi Temple is a two story Pagoda Temple. It is a Hindu Temple of the Goddess Durga, the protector of gods. The Temple is used for worship by both Hindu and Buddhists. The King Kulmandhan Shah constructed the Temple in the middle Island of Lake Phewa. He is known as the first shah king of Kaski.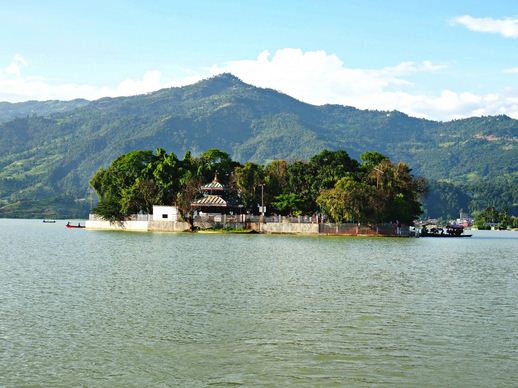 The original structure of the Temple is made of stone and has a thadched roof. The dramatic beauty of its location itself attracts everyone. As the Temple is on a small Island in Fewa Lake, the only way to visit it is by boat. Tal Barahi is one of the most famous pilgrimage sites in Nepal and countless Hindus come to worship the deity. The Legends has it that many years ago a deity named Barahi came here to see the local People here but later decided to live here permanently. The temple located in the heart the Pokhara valley at lakeside and is easy to get to from any part of Pokhara. Tal Barahi Temple sits on a small mound surrounded by the crystal clear waters of Fewa Lake. The only way of getting to the Temple is by boat. Phewa Lake is the second biggest in Nepal. It size measures in at four km by 1.5km. The lake itself is a major attraction drawing those who enjoy water sports, families and those who simply love absorbing the beautiful scenery. The warm waters are inviting and ideal for a trip on a little wooden boat, which can be rented along the shoreline. Along the Lakeside section of Phewa, visitors can explore the various souvenir stores, bookshops and restaurants. Simply hop aboard a boat and float out to the island in the center, to discover even more treasures.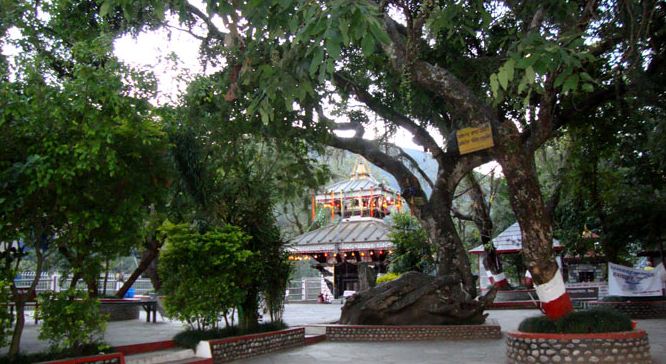 This Hindu Temple in Nepal dedicated to Ajima in the boar manifestation, representation of the force of Shakti. Shakti is the Hindu mother goddess who is the origin of the univese creativity and power. Shakti as a feminine power assumens several roles. In the form of Durga, Shakti protects the gods from demons. Durga takes on the manifestation of Ajima in the form of a boar called Barahi to pirece her evil enemies with her pointed tusks. Barahi is pictures with the face of boar with a cup in one hand and fish in other hand. As such, Barahi Temple is a very important center of worship for the Hindu devotees. Tourists are likely to see worshipers making their way to the Temple on saturday carrying animals fir sacrifice.