Location: Nepal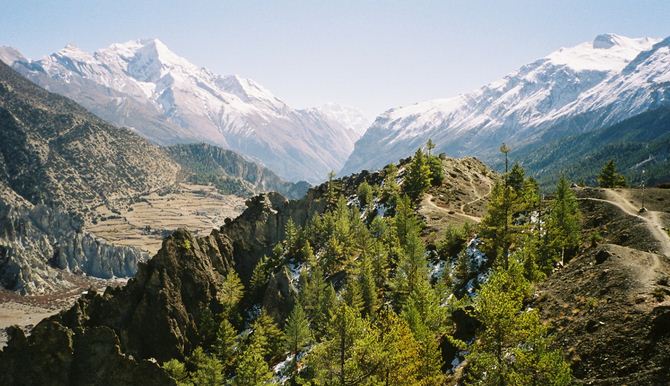 Area: 7629 sq km
Established: 1992
Governing body: Department of National Parks and Wildlife Conservation, Ministry of Forests
Coordinates: 28.78°N 83.97°E
Annapurna Conservation Area is one of the largest protected areas. The area was established in 1992 in the range of Annapurna Mountain. The main attracting parts of Annapurna Region are views from the path moving up to the Marshyangdi, Kali Gandaki & Seti Rivers, exploring the beautiful surroundings & landscapes, remarkable destination. Jomsom, Ghandruk, Upper Mustang, Manang, Kagbeni, visiting the Buddhist Monastery Barga, highest altitude Tilicho Lake, the highest pass of the world, Thorong La can be viewed. The Pilgrim Site of Muktinath, Natural hot spring Tatopani is the most visiting place. The culture of Gurung, Magar & Thakali's ethnic group which influence from Tibetan Culture can be seen. Green Paddy fields, Rich Forest, and Glacial Areas are some unremarkable attractions of this Region. It exposes other unique species of Flora and Fauna. There are spectacular Himalayan Ranges surrounding it. Major Mountain Ranges are Annapurna Range, Dhaulagiri Range and Machhapuchhre. Machhapuchhre is the most beautiful Mountain with Fishtail Shape.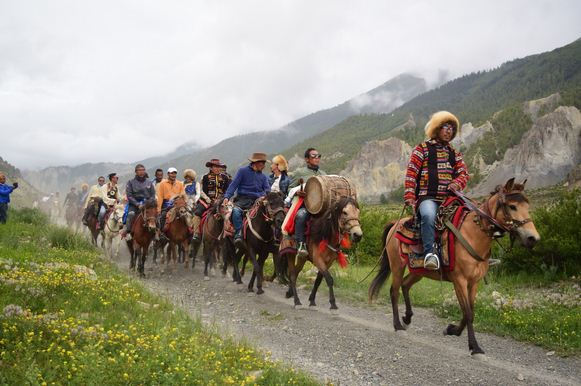 The Annapurna Conservation Area is one of the best Trekking Trails in the world. The area spreads around Kaski, Mustang, Manang and Lamjung Districts of Central Nepal. The area starting with an altitude of 790 m and the area reaches as high as 8091 m of Mount Annapurna. Ghorepani that provides fantastic panoramic view of the Annapurna ranges. Equally eye catching are Hills of Rhododendron that blossom every spring. The turning point of the Annapurna Circuits is Jomsom. The Trek southeast from Jomsom, leads to the scenic Tilicho Lake area at an altitude of 4919m in the Circuit Route, is the famous Hindu Relifious sites Muktinath Temple.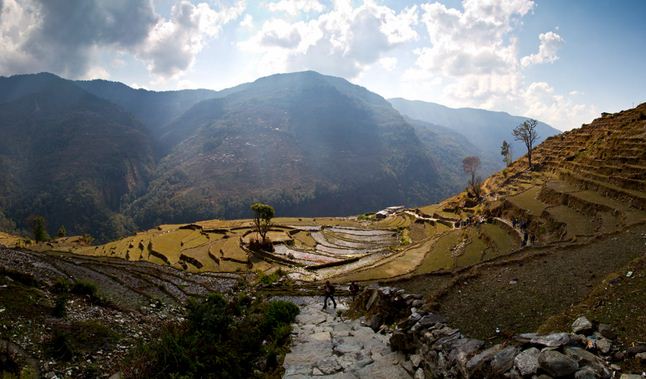 The Vegetation in this Region includes various species of orchids and Rhododendron. Wildlife includes 102 different and Rhododendron. Wildlife includes 102 different kinds of mammals including rare endangered snow leopards and a very good population of blue sheep. The region also boasts of around 474 species of birds including Multi-colored impheyan, Koklas and blood pheasants. In addition the region is also home to thirty nine species of Reptiles and Twenty Two species of Amphibians. The Annapurna Conservation Area is one of the best trek between the other Trek. The region includes the Trails for shorter Treks. The Trek includes the Himalayan Areas north of the main Himalayan Ranges.