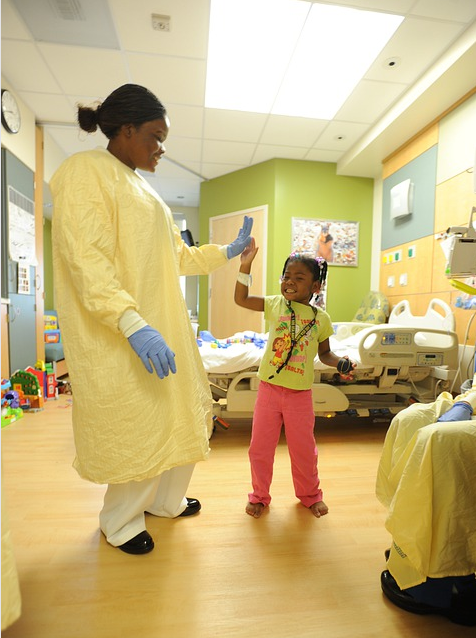 Nursing is a field of health care where people help those in need. Those who work in this field develop a diverse set of skills and can choose roles that suit their particular areas of expertise. Salary levels depend on years of experience and role, but there is also room for growth and development. Read on to find out more about the types of nursing jobs in the UK.
what are nursing jobs in the UK?
There are many different types of nursing jobs in the UK. There are hospital positions, community nursing positions, and locum nursing jobs. Many nurses choose to specialise in a certain area of nursing. These nurses may earn more or less than other types of nurse. Nursing positions can range from permanent to temporary.
Applicants for nursing jobs in the UK must have a nursing degree or be a registered nurse in their home country. They must also be eligible to register with the Nursing and Midwifery Council. They must also have at least 12 months' experience in an acute care setting and pass the IELTs/OETS exams.
Nursing is a demanding profession, and requires extensive physical fitness. Some roles involve lifting and manual handling, while others may be more involved with caring for patients in their homes. Regardless of the type of nursing job you choose, be prepared to work long hours, be on your feet for long periods, and travel a lot.
Nursing professionals are in high demand in the UK, and you can work for both the NHS and private employers. The UK has an excellent healthcare system that is dependent on a large and skilled workforce. If you'd like to work in a high-paid health care sector in a stable and secure environment, a nursing job in the UK may be right for you.
The different types of nursing roles.
The different types of nursing roles in UK include registered nursing and non-registered nursing. Registered nurses provide direct patient care and take responsibility for administering medication, monitoring vital signs and other health-related tasks. They also perform specialised tasks, such as taking and charting patient information. Other roles include community nurses, who work in low-resource areas and provide care to patients. They may administer immunizations, assess the patient's medical status, or do data entry.
Nursing in the United Kingdom has a long history, beginning in the 19th century with the first formal nursing schools. Since then, the nursing role has evolved from being a mere "handmaiden" to a full-fledged profession. Today, over 500,000 nurses work in a variety of settings, mostly within the National Health Service. They work with people from all walks of life and in a range of settings, from local communities to metropolitan areas.
There are various types of nursing roles in the UK, and each of them requires different skills and training. Nurses who work as nurses are required to have a master's degree. Depending on their level of expertise, they may also hold a PhD. Many nurses also work in management roles, including board positions and even positions as directors.
Nursing is an exciting and rewarding career, and there are numerous ways to progress. You can specialize in a particular field, such as oncology or senior care. There are also many different types of nursing roles within the field, so you can choose the type of nursing that suits your interests and experience.
The skills required for nursing.
Nurses work in many different departments of healthcare and must have a variety of skills in order to be a good employee. They need to be compassionate and empathetic, and be able to put patients at ease. They also must be able to work in a team environment and recognise the needs of other members of the care team.
Nurses must be able to deal with multiple situations at once, so they must be able to prioritise tasks. This is particularly important during emergency situations or when a patient's life is in danger. Prioritising tasks is essential for nurses, and this skill develops on the job and through studies.
Graduates in relevant subjects can qualify for an accelerated postgraduate course in nursing. The NHS health careers website and UCAS have information on accelerated courses. Applicants should also contact the relevant institutions directly to check whether they qualify for such a programme. It is also advisable to check the requirements for the course you're applying for to make sure you'll be able to gain a degree. A degree in a relevant subject will open many doors to potential nursing careers.
Nursing is a demanding career that requires character, patience and resilience. The work can be emotionally draining, but nurses are highly skilled problem solvers. Communication skills are also essential as nurses deal with patients from various backgrounds.
The training and qualifications needed.
If you are thinking of a career in nursing, you need to have the right training and qualifications. This may include a nursing degree or an associate training course. You will also need to be registered with the Nursing and Midwifery Council (NMC), the regulatory body for the nursing industry. This body sets the standards for education and accredits nurse training providers. The NMC also ensures that registered nurses adhere to a code of conduct known as the Professional Standards Code. Regardless of what type of nursing career you are looking for, you will need to have good communication and organisational skills.
Nurses play a critical role in the healthcare industry. They coordinate care, carry out various procedures, monitor patients, provide education and advice, and maintain patient records. Nurses also work in the community and provide services to the general public. The primary duty of a nurse is to help patients recover and improve their health.
Nurses can also choose a postgraduate course. These are often shorter courses, and ideal for people who have studied something different as an undergraduate. Postgraduate courses usually take between one and three years to complete. They also offer a range of specialisations, so you can tailor your training to your preferred specialty.
The job market for nurses in the UK.
There are many opportunities available for nurses in the UK. A nurse can work in a wide variety of settings, from the community to multi-specialty hospitals. Nurses can also opt to specialise in an area they are particularly interested in. For instance, if you enjoy providing one-on-one care for children, you may want to consider working in a nursing home.
There are many challenges that the healthcare system is facing. For one thing, the shortage of nurses is affecting patient safety. According to a survey by Nursing Times, 80% of nursing professionals feel that the current shortage is a significant threat to patient safety. Although the number of students who are starting courses to train as nurses is increasing dramatically, this increase will still not be enough to address the problem.
The demand for nurses in the UK has increased in the last five years, but the supply of nurses is not keeping pace. Nurses have to work in a constantly changing environment, and many will need to undergo additional training to stay up-to-date. The job market for nurses in UK is very competitive, but it remains an attractive profession.
The shortage of nurses is one of the biggest problems in the history of the health service. Despite this, nurses make up the largest proportion of the workforce in the NHS. This has resulted in poor workforce planning. It has also been plagued by myths and misconceptions about the job. One of the most prevalent myths is that nurses are not interested in developing their skills.
The benefits of working as a nurse in the UK.
Working in the UK offers many benefits for nurses. Not only will you earn a good wage, but you'll also be working in a safe country. Nurses in the UK enjoy 100% job security. Additionally, nurses in the UK can choose from a variety of part-time and full-time jobs. In addition, there are flexi-time jobs and job sharing arrangements.
Working in the UK offers an extremely family-friendly environment. Nurses in the UK are entitled to 28 paid holidays per year. They can also take leave for maternity, paternity, or adoption. In addition, they can expect to be paid up to six months of sick leave and two weeks of paternity leave. Moreover, nurses in the UK can also expect to receive 29 days of paid holidays after five years of service.
Working as a nurse in the UK also offers many opportunities for professional development. Nurses can further their education by taking up additional studies or doing internships in various healthcare settings. This will allow them to chart their own career path. Furthermore, nurses in the UK can choose to specialise in a number of fields, including neonatology, theatre nursing, or ICU nursing.
Nurses in the UK receive a salary that's higher than those in most other countries. The NHS also aims to provide a good work-life balance for their staff. The standard working week is 37.5 hours, leaving time for personal activities, shopping, and rest. In addition to this, nurses are also entitled to receive extra training.