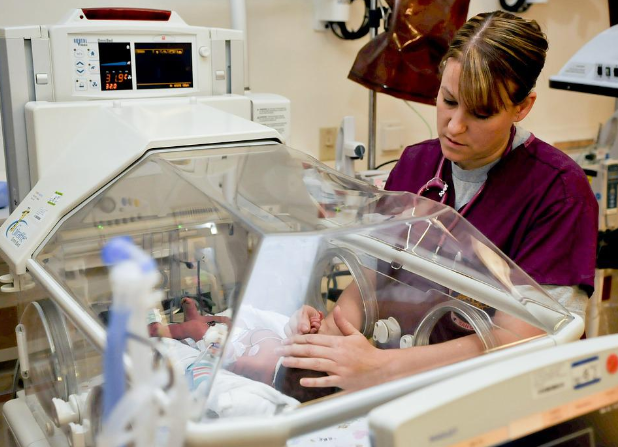 If you are thinking about pursuing a nursing career, you've come to the right place. There are numerous agencies in the country that help people find jobs. Nursing students often have a difficult time choosing the right organization to help them through the process, but the right nursing agencies can not only guide you through the application process but also provide support for you beyond your career.
what are nursing jobs and why are they in demand?
There are many reasons to consider a nursing career, from the competitive pay to the opportunity to help people in need. This profession can be a good fit for people who are passionate about medicine and love interacting with people. It also requires a high level of work ethic, compassion and attention to detail. Additionally, nurses must have strong time management skills.
Nurses provide vital care to patients in hospitals and medical centers across the country. They also provide long-term care for patients, and their work impacts patient satisfaction and treatment outcomes. According to a survey by the American Nurse Association (ANA), 85% of respondents would consider pursuing a nursing career again. Nurses are needed to provide health care to a growing population.
Nursing is one of the fastest growing professions in the country. In fact, according to the Bureau of Labor Statistics, the number of openings in nursing is projected to increase by 45 percent between 2020 and 2030. This is much faster than the 5-percent average for all occupations. Rising chronic disease rates and an aging population are the driving forces behind this rapid growth in the nursing field.
Registered nurses play an essential role in healthcare organizations, and their positions are expected to increase by 9 percent by 2030. RNs with a BSN degree are in particular demand, as they can move quickly into leadership roles. Travel nurses are also in high demand, as they can fill staff gaps and even be called upon in another country in the event of a disaster.
If you are looking for a lucrative career in the healthcare industry, then nursing is the career for you. You can work in various settings, and you can specialize in a particular specialty, such as oncology or senior care. There are also many opportunities for advanced training in nursing.
What are the different types of nursing jobs available in USA?
The nursing profession is a lucrative one, and there are a variety of options available to nurses. Many nurses work in hospitals or clinics, while others focus on a specific area of nursing, such as oncology. However, before you get into the nursing profession, you must decide on the type of nursing you want to do. Knowing what type of nursing career you want will help you to determine how much you will earn. Below, you will find a list of 62 different kinds of nursing jobs.
Registered nurses work in hospitals and nursing care facilities, and many work in shifts. These nurses may work weekends, nights, or on call, depending on their particular shift. In non-24-hour care situations, however, nurses often work during regular business hours. In the United States, the number of registered nurses is expected to grow by nine percent over the next decade.
Among the different types of nursing jobs available in the United States, the most common is the Registered Nurse (RN). To become a registered nurse, you must have at least a diploma or Associate of Science in Nursing, although some employers may require a Bachelor of Science in Nursing as well. A registered nurse will receive both classroom and clinical training and work in a hospital or care facility.
RNs work in hospitals and clinics, where they provide care to patients and educate them about health conditions. They are also employed in home health care, nursing homes, and outpatient clinics. Their median annual wage is $76,600 and is expected to rise by nine percent over the next decade.
What are the requirements to become a nurse in USA?
In order to work as a nurse in the United States, you must first qualify for a nursing license. You may apply to become a nurse through a nursing recruitment agency or by contacting a US-based employer. Once you have been accepted, you will need to apply for a US visa. You may also want to apply through an employer that offers a Trade National Visa.
The requirements to become a nurse in the United States vary by state, but there are several things you should know before you apply for licensure. First, you need to earn a bachelor's degree. You will also need to complete a course in nursing in order to become a licensed nurse. Depending on your chosen specialty, you will have to complete additional prerequisites. Common prerequisites for nursing schools include biology, anatomy, and math courses. It's also important to note that most nursing schools require a minimum grade of "C" in prerequisite courses.
Then, you need to decide which nursing program to pursue. Accredited programs are important because they can improve your job prospects and transferability of your credits. You'll also need to pass an NCLEX-RN exam to become a registered nurse. There are specific licensing exams for each nursing specialty. Each state also has its own requirements and licensing exams.
To become a nurse in the United States, you need to go to college and complete a Bachelor's degree program. A baccalaureate degree is essential to be eligible for a specialized program, but you can get a certificate in nursing as an alternative. You can also work as a certified nurse if you have the appropriate work experience.
What are the benefits of working as a nurse in USA?
As a nurse, you'll have the privilege of helping people in their most vulnerable state – they're sick. During these stressful situations, you'll be there to support the patient and his or her family. Working as a nurse can be very flexible, with some shifts lasting as long as 12 hours. However, it is important to note that there are many drawbacks.
Full-time nurses can expect to earn a salary that is higher than the average salary in their area. They may also be eligible for additional benefits such as paid time off and medical benefits. However, some benefits may not be available until the employee has been with the company for 90 days. In addition, many employers offer life and dental insurance, as well as discounted rates for cell phones and fitness centers.
Traveling nurses may enjoy the freedom to travel and work in various locations. They may even be able to work in underserved areas. Not only can they earn a high salary, but they'll also get to see the world. This is one of the major benefits of working as a nurse in USA.
Health insurance and pensions are two of the best benefits for nurses. The cost of healthcare in the USA can be huge, so working as a nurse will help you save money. As a nurse, you'll be physically active and spend many hours walking from patient to patient. The job can also be quite rewarding as you can choose to specialize in a certain area of nursing. Moreover, many employers provide you with paid vacation days and sick leave. You can even get a pension when you retire, which is another great benefit.
Unlike other professions, you can choose to work in a 12-hour shift, so you'll have flexibility in terms of your work hours. This means that you'll be able to spend more time with your family. Furthermore, you won't have to worry about putting on a professional business-appropriate outfit. Getting ready for work will only take a few minutes.
How to find nursing jobs in USA?
As the need for nursing skills increases in the USA, more nursing jobs are available than ever. You can work in a state-of-the-art hospital in a great location. Moreover, you can work with flexible schedules. You can work evenings, weekends, and holidays. This profession can offer you a variety of benefits, including health insurance and 401k options. Moreover, international nurses can also find jobs in top medical facilities across the US. You can also become a strike nurse and support medical facilities in an emergency.
The internet is a great source for finding nursing jobs. There are several online nursing job sites, which let job seekers and employers post their openings. Some of these job sites even have mobile applications. They also provide comprehensive information on nursing careers and provide helpful tips for nursing job seekers. Aside from the job listings, these websites also provide job alerts and a community of nurses.
To get a nursing job in the US, you must meet certain federal requirements. First, you must prove that you are eligible to practice nursing in the country. Then, you should be able to prove your language proficiency and English skills. Moreover, you should remember to get the right visa if you are a foreign nurse.
If you're an international nurse, you should know that you'll have to take the NCLEX RN exam to work in the U.S., and a lot of employers use such sites. You can sign up for the site's free trial and get discounts for bulk subscriptions.