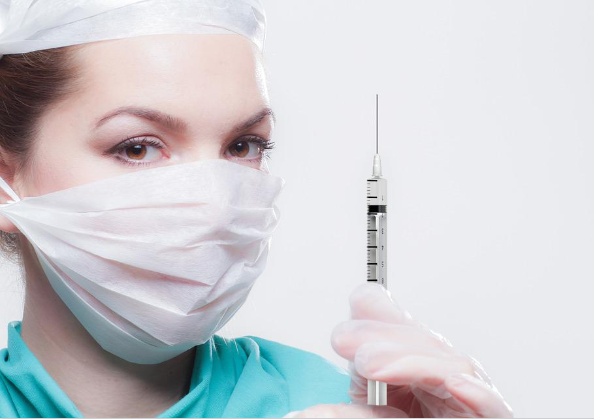 In Australia, there are a number of Nursing Jobs. In addition to registered nurses, there are also enrolled nurses. These nurses work under the supervision of registered nurses. They often do basic tasks such as monitoring a patient's condition and blood pressure. They are also often found working in emergency situations as assistants. To become an enrolled nurse, you will need to complete a diploma course in nursing and apply for registration with the Nursing and Midwifery Board of Australia.
why Australia?
Australia is a great country to work in if you want to earn a good salary while working in the field of nursing. You can expect to earn a high salary depending on your position and the type of nursing facility you choose to work in. There are also many opportunities to improve your skills and advance your career. Nursing in Australia is highly sought after and there is a large demand for qualified nursing staff.
Nursing in Australia offers a range of career options, from general nursing to mental health. Mental health nurses, for example, often deal with patients who suffer from depression. They may work in a general hospital or for an external organisation. The country's growing older population has increased job opportunities in this field.
If you're interested in working as a nurse in Australia, consider enrolling in a nursing program. The courses typically take 20 months to complete and lead to a Bachelor's degree. Once you've got your nursing degree, you'll be able to apply for nurse jobs in Australia and work towards becoming a registered nurse. The country has a nursing workforce of approximately 400,000, with 33% of them non-native Australians. Foreign applicants will need to prove that they have the necessary skills and have a visa.
The country's health system is faced with many challenges, including an ageing population and an increasing burden of disease. This situation is creating a huge need for nurses in the country. As a result, nurses can find a great career in Australia and enjoy a high salary.
The job market
With an ageing population, there is a growing demand for nurses across Australia. There are slight shortages in nearly all nursing disciplines, but certain skills are particularly needed in rural areas. Mental health nurses and theatre nurses are in particular short supply. The number of people aged over 65 years is expected to double by 2057, which means the demand for nurses will only increase.
As a result, nurses are experiencing increasing job uncertainty. Whether they decide to quit or stay, the nursing profession can be a rewarding career. Australia has an ageing population, which means that chronic disease is increasing in incidence. Furthermore, new technologies in health care are creating new opportunities and responsibilities.
However, despite these challenges, nurses are still in high demand. Whether it's an ageing population, or a physical disability, a nurse is needed to care for patients. Nurses in a number of fields are in demand, including community health workers. Occupational therapists and dietitians are also in demand. Hospitals are also in need of nurses in palliative care.
Nurses are needed in every region of Australia, although shortages are greatest in rural areas. In cities like Sydney, Melbourne, and Brisbane, there are more opportunities than you might think. While it can take time and effort to get a job in Australia, the rewards are often greater.
Qualifications and visas
To work as a nurse in Australia, you need to obtain a registered nurse visa. The nursing profession is regulated by the Australian Health Practitioner Regulation Agency (AHPRA). A nurse visa in Australia can be applied for by foreign nationals who have an accredited nursing degree. Once you have obtained a nursing visa, you will have to prove that you have a minimum level of English proficiency.
There are several types of visas available to foreign nationals who wish to work as nurses in Australia. The most common types of visas are the 190 and 189 visas. These visas give foreign nurses the ability to work in Australia for up to four years and bring their families with them. A nurse can also apply for a permanent visa through the employer sponsorship scheme if he or she is under the age of 50.
Nursing visas in Australia can also be obtained by foreign nationals if they have an Australian nursing qualification. These nurses will have to pass the NCLEX-RN or an OSCE (Organisation of Health Practitioners Registration Agency) test. They will also have to undergo a skill assessment test conducted by the Australian Nursing and Midwifery Accreditation Council.
While nursing jobs in Australia are highly lucrative and highly rewarding, you will need to take the necessary steps to ensure that you have the right qualifications for the job. Nursing is one of the most popular professions in Australia, and there is always a need for qualified nurses.
Nurses in demand
With a projected shortage of up to 123,000 nurses by 2030, Australia's nursing workforce is in critical need of qualified and enrolled nurses. To become an enrolled nurse in Australia, you must complete a Nursing and Midwives Board of NSW accredited course. The demand for nurses is expected to increase over the next decade.
Nurses are in demand in Australia for a number of reasons. The country's population is growing, and it is an increasingly ageing society. According to the Australian government, by 2057, the number of Australians aged 65 and older is expected to double. According to Mel Underwood, an associate professor and registered nurse at Charles Darwin University, there is a high demand for both enrolled nurses and registered nurses in Australian aged care facilities.
The Australian Government is recruiting overseas nurses to fill the nursing shortage. Nurses who have completed their nursing degrees from other countries can also pursue a nursing master's degree in Australia. This professional postgraduate degree program prepares nurses for leadership positions in the healthcare industry. Health Workforce Australia estimates that Australia will need approximately 100,000 nurses by 2025, and 123,000 nurses by 2030.
The salary for nurses in Australia is higher than in many other countries. A registered nurse earns around AU$ 73,000 a year, while a graduate with a Master's degree can make up to AU$ 120,000. According to the Australian Bureau of Statistics, there are currently around 400,000 registered nurses in Australia. Most of them are born overseas. The largest group of immigrants are nurses from India, England, Canada, and Malaysia.
Where to live?
Inland Queensland quickly becomes the red Outback of movies. This region is home to small towns, beautiful scenery, and a diverse population. If you're interested in working as a nurse, you may want to consider a job in this region. The south of Queensland includes the Sunshine Coast and the Gold Coast. Small towns like Mackay and Bundaberg offer the amenities and lifestyle of a city.
The health services industry is big in the East Melbourne area, where the city is home to several large hospitals. These include the Royal Victorian Eye and Ear Hospital and the Freemasons Hospital. You'll also find several private clinics in the area. However, you may have to live in a smaller town for a while until you've found a suitable position.
If you're relocating to Australia for a nursing job, you'll probably want to live in a suburb close to a hospital. If you're moving to Melbourne, you'll need a place with good amenities and easy access to the city's attractions.
Regardless of the location, nurses in Australia are paid well. Although salaries are lower in remote areas, they're generally comparable to those in big cities. In many remote areas, there's a great need for nurses, and salaries are comparable to those in larger cities.
Tips for making the move
If you're interested in pursuing a career in nursing, it's crucial that you know what it takes to land a great nursing job in Australia. Nursing is a very competitive profession, and salaries vary widely. Luckily, there are a number of tips you can use to make the most of the nursing job market in Australia.
First, prepare a C.V. & resume. A better-prepared application will increase your chances of finding work and securing the role of your dreams faster. If you've worked abroad, structure your C.V. by listing your most recent positions first, and include your personal statement and cover letter. Keep in mind that employers usually have hundreds of applications to sort through, so making your resume stand out is essential.
Finally, make sure to consider your preferences. Nursing is a very rewarding profession, and there are many nursing jobs in Australia. It pays well, but it is also a demanding one. You can also choose to work in different locations and specializations to suit your needs and interests.
First of all, you should prepare a nursing CV for Australia. Remember that Australian standards of pay are higher than those in your country. You should also be prepared to move around as the jobs may not be available in your chosen area.