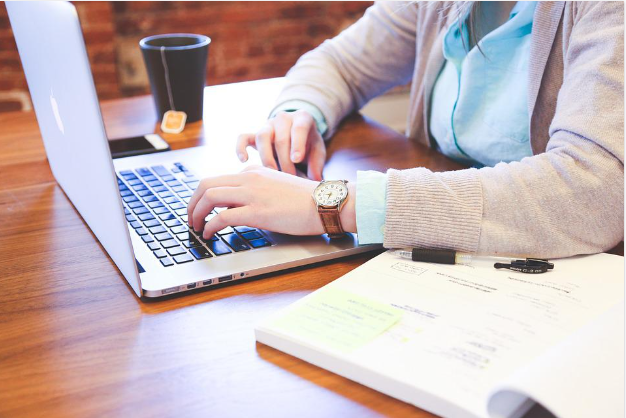 If you are looking for a career in Canada, you may be wondering what types of jobs are available for foreigners. Before you begin your search, you need to know the requirements, including language skills and work permits and visas. There are also several strategies you can use to get hired in Canada.
Types of jobs available for foreigners in Canada
Foreigners have a variety of options in terms of the types of jobs available to them in Canada. While the economy of Canada is strong and has numerous job openings, the market is also tight and competitive. If you are seeking employment in Canada, you need to be highly skilled in order to get hired quickly.
As a result, Canadian businesses and governments are seeking to hire more foreign workers. There is a growing need for skilled and unskilled labor. Many businesses are hiring foreign workers to fill a balancing act of entry-level and experienced positions across hundreds of industries.
There are many types of jobs available in Canada for foreigners, including jobs in the hospitality industry. Canada is a highly diverse country, and skills in language and customer service are highly sought after. A career in this field is lucrative and rewarding, and there are plenty of opportunities for foreigners with the right training and experience.
Another popular type of job is agriculture. While you don't need a standard education or previous experience in the agriculture industry to apply for a farm job, seasonal agricultural work can provide you with the experience you need to build a career in Canada. In Vancouver, the Eagle Rock Division hires workers who must climb ladders and work in all types of weather conditions. Moreover, you can expect on-the-job training and an innovative culture in this job.
If you have computer skills, you can consider working in a retail environment. Computer skills will help you price items and operate a cash register. If you're interested in working in the retail sector, you must first obtain a work visa. This will allow you to work legally in Canada.
Language requirements
The language requirement for foreigners applying for a job in Canada depends on the occupation and the Canadian Experience Class (CEC). According to the National Occupational Classification System, different job groups have different language and skill levels. For example, if you are applying for a job in the Occupation Classification of Canada (NOC), you will need to speak CLB 7 English and NCLC 5 French, or you will need to learn both languages.
Employers are encouraged to test candidates' language proficiency during the interview process. A good language assessment can include tests and mini-simulations of realistic job duties. This will ensure that an employer can make an informed decision based on the language ability of each candidate. The IRCC website also has resources for assessing language skills.
There are many language requirements for jobs in Canada for foreigners. Although language levels vary from province to province, most job positions in Canada require some level of language proficiency. You will be asked to show your language proficiency on your resume if you are applying for a job in Canada. Having an English language proficiency test score on your resume will reinforce that you are ready for the job market. The test score will also give you an objective assessment of your language skills.
Language requirements for jobs in Canada for foreigners vary by province and occupation. The public service, for example, has language requirements for employees. Some positions require only first-language fluency, while others require bilinguals. Applicants must also prove their proficiency in English in order to get a work permit.
Work permits and visas
Foreigners looking for work in Canada must obtain the appropriate work permits. There are different types of permits, and each type has its own requirements. Most work permits require an entry visa, such as an Electronic Travel Authorization (ETA) or Temporary Residence Visa (TRV). An entry visa is issued along with a work permit, and employers must meet certain conditions to bring foreign workers into their workplace.
Depending on the type of job you are looking for, you can choose between an open work permit, which allows you to work in any Canadian province or territory, or an employer-specific permit, which restricts you to a specific employer. The type of work permit you choose will depend on the requirements of your prospective employer, including whether the job is temporary or permanent.
When applying for a work permit, you must be sure to provide your police clearance certificates from all countries where you are currently living. You may also be required to complete a medical exam, which will depend on the type of job you will be doing and the length of stay.
The Work Permit Visa is ideal for foreign graduates from Canadian universities, temporary workers, business people, and other workers who only intend to work in one location. A valid passport is required to prove eligibility, and it must be valid for at least six months after the date of arrival in Canada. You will also need to undergo medical exams at a certified hospital to prove that you are in good health. Finally, you must convince immigration officials that you will be returning to your country after employment.
In Canada, there are many types of work permits and visas for foreigners looking for a job. A temporary work permit is issued for the duration of your stay and must be renewed once you leave. If you do not wish to leave Canada, you will need to apply for a permanent residence permit.
Job search strategies for foreigners
While the process of searching for jobs is similar for all nationalities in Canada, some strategies are better suited for foreign nationals. For example, many job seekers in Canada find their jobs through networking, while others benefit from posting their resumes on job boards. Regardless of the method you choose, you should make sure your resume stands out and gets attention.
There are many free resources available to help you find a job in Canada. The government has several programs that can help you land a job in a short period of time. For example, you can register with the CanPrep pre-arrival employment program, which will provide you with an Employment Specialist to assist you in your job search. This service is free and can help you find employment as quickly as possible.
While many foreigners who come to Canada have strong qualifications for the job market, there are also certain barriers to employment. Many Canadian companies require experience in their employees. If you don't speak the language, you will have a hard time competing against native speakers. If you speak English fluently, job portals are a good place to start your research. These sites also allow you to upload your resume and receive job alerts.
The next step is to connect with people in the industry. Having the contacts is vital, and it is easy to get discouraged if you do not make connections in your field. By connecting with others, you'll be able to meet people who can help you find a job in Canada. In addition to networking, you should volunteer in your community.
Additional considerations
If you are looking for employment in Canada, there are many considerations that you must keep in mind. As a foreigner, you must ensure that you have the right documents and that you have all the necessary permissions to work in the country. First of all, you must have a valid passport and have at least two recent photos. You must also submit a resume (also known as a curriculum vitae), which should include your educational background, career achievements, and employment history.