Jobs
Highest Paying Jobs in Canada
By
|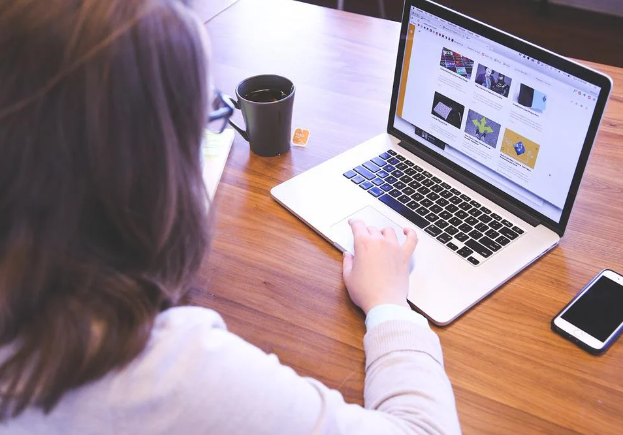 In Canada, orthopaedic surgeons can earn more than $400,000 a year, though most will start off at around $300,000. The process of becoming an orthopaedic surgeon involves 14 years of education, earning an ortho degree and a medical license. Once you are licensed, you can work for a hospital or even start your own practice.
what are the highest paying jobs in Canada?
Physicians, surgeons, dentists, optometrists, and other medical professionals have the highest salaries in Canada. These jobs require years of training and education. In spite of the high pay, these professions are extremely demanding. The average salary of a physician is $236K a year.
There are many jobs in the banking industry that pay well, but the top paid in Canada are bank managers. This occupation pays well and requires strategic thinking and organisation skills. It also requires extensive experience in the industry. The average salary for a bank manager is $104,000 per year. This is one of the highest paying jobs in Canada, and the salary will continue to grow for several years.
Technology jobs are also high paying, and Canada is home to a highly developed technology industry. Those with the right combination of computer and software skills can find high-paying jobs in the field. In 2020, information and communications technology workers in Canada earned an average salary of $83,342 a year, more than 46 percent above the national average.
Another profession that pays well is commercial pilot. These people ensure the safety of air travelers, and they also enjoy a high pay. According to Jobs Bank Canada, the demand for commercial pilots in Canada is stable. Its population of commercial pilots is higher than the number of people entering the profession.
Engineering: what are the top engineering jobs in Canada?
Canada is one of the world's largest engineering markets, and the need for engineers is ever-increasing. According to the Canadian Association of Petroleum Producers, demand for engineers in the oil and gas industry is expected to rise by 25% over the next decade. This sector needs skilled professionals to develop and maintain infrastructures.
Canada has a growing need for engineers, and it is vital to find and train new talent. Canada's growing economy means that it will require an estimated 100,000 new engineers in the next 10 years to fill the gaps left by retiring engineers. As a result, employers and governments will need to look beyond Canadian-trained engineers to fill these positions.
Engineers are needed in many industries in Canada, from construction companies to oil and gas companies. With a large transportation sector, engineers are needed to design and improve infrastructure. Engineers are also needed in the manufacturing industry, where they can help create products and components for companies. There is also a high demand for engineers with experience in oil and gas projects.
Engineering is one of Canada's top-paying fields. Some engineers make up to $105,000 per year. The median engineer salary is about $75,000, but those who specialize and mature in their career will earn a higher salary.
Business: what are the top business jobs in Canada
Many MBA graduates choose to pursue careers in the finance or consulting industries, but the fastest-growing area for business school graduates has been technology. Many business school graduates begin their careers in tech-related positions, such as product management. This trend has led business schools to offer concentrations in the area. The recent pandemic has made the tech field even more attractive to MBA students.
The most lucrative jobs in business are also some of the most rewarding. In order to achieve them, however, many people spend years completing education or gaining on-the-job experience, and a proven track record. While many of these top jobs require an advanced degree, there are also many people who achieved success without a college degree.
Finance: what are the top finance jobs in Canada?
Senior financial advisors, for example, can earn up to $60,000 per year in Canada. These professionals help their clients make financial decisions that can make or break a company's future. The second highest-paying finance job in Canada is that of a financial controller. These professionals oversee major accounting functions such as accounts payable and receivable. Tax accountants, meanwhile, specialize in business tax management.
Careers in the finance industry require a unique mix of talent and experience. Candidates must be well-versed in accounting and financial management principles, and possess strong communication skills. Moreover, they should be willing to constantly update themselves with new banking technology trends. Strong interpersonal skills are important, too. People who excel in the field often possess a distinct passion for their work.
Another high-paying finance job is that of a portfolio manager. In this field, you will manage the investments of clients. These clients can include businesses, organizations, and individual investors. In addition, there are also positions in finance at higher-level management levels, including chief financial officer, chief technology officer, and chief risk officer.
Financial analysts help companies and individuals diversify their money. They monitor economic trends and advise their clients on the best ways to allocate money for the future. They also help businesses identify new opportunities and assess financial risk. Financial examiners ensure that financial institutions follow the law. These professionals must have excellent communication and data-collection skills.
Law: what are the top law jobs in Canada?
A law degree in Canada can lead to a wide range of positions. These include a number of jobs in academic administration. Those with legal training can even work for law firms. As a result, there is an increasing need for lawyers. This increase in demand has led to an increase in the number of law graduate jobs in Canada. Many recruitment companies specialize in placing law graduates in the Canadian marketplace. Skills sought after in these positions include high attention to detail, the ability to manage high volumes of work, and client service.
Choosing a job in the legal field is not for everyone. It is competitive and requires high level of dedication. However, the potential earnings are great. For someone who is motivated and hard-working, a career in the legal profession may be a better option.
The compensation levels for lawyers in the top tier vary widely across Canada. Lawyers in the 65th and 75th percentile of income made an average of $237,941 in 2010. But those in the 95th percentile of income earned a staggering $1.1 million in 2010 alone.
While many lawyers do not earn huge sums, they can still enjoy a good lifestyle. In addition to their legal expertise, lawyers also enjoy a variety of benefits. They can benefit from disability income insurance, long-term care benefits, and deferred compensation plans.
Technology: what are the top technology jobs in Canada?
The technology industry in Canada is booming and has created many high-paying jobs in the country. The country is at the forefront of technology innovation and boasts more tech companies than any other country in the world. There is a huge demand for people with the right skills to join this industry, so it is vital that you consider a career in the technology sector.
According to the experts at CBRE, the Canadian tech industry is growing at a rapid pace, making cities like Toronto a great place to land one of the best tech jobs in the country. In fact, Toronto ranks first in the country in terms of employment growth, salaries, and job availability in the tech sector.
As technology continues to integrate itself into our everyday lives, jobs in this industry are becoming increasingly important to the economy and to our lives. These jobs often pay very well and are essential to driving GDP. Whether you're interested in developing new technologies or helping companies develop their products, there are plenty of opportunities in the technology sector. From data security to e-commerce, you'll be able to find a high-paying job in Canada. There are national employment websites that list companies who are hiring in all major cities across Canada.
Some of the most popular technology jobs in Canada involve programming. If you know how to program, you'll have a great chance of landing a great IT job in Canada. Other high-demand IT jobs include developer/programmer, network administrator, and technical support specialist. There are also positions in between the top three and the bottom two: IT project manager, software engineer, and data analyst.