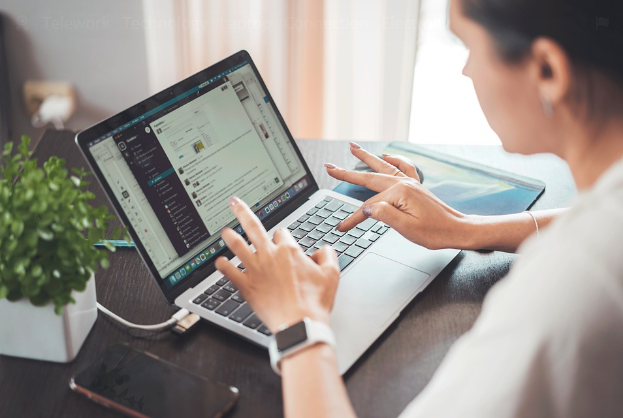 The technology industry is booming in Canada and there are plenty of entry-level jobs available. Whether you have a background in computer science or have a passion for green technology, there is a job for you in this country. Canada is one of the fastest growing tech hubs in the world, with many major tech companies establishing their HQs in Toronto.
What is the Technology Industry?
While the country's economy is still recovering from the global recession, Canada's technology sector is booming. The 2017 Budget focused on STEM education and digital literacy, which are key components for a competitive workforce. Moreover, new venture capital funding is boosting the growth of start-ups.
With a stable political, economic, and social climate, Canada has become an excellent home for technology companies. A highly educated workforce and a dynamic entrepreneurial culture make Canada an attractive location to start a tech company. Many international IT professionals are also choosing Canada as a place to develop their careers.
The technology industry in Canada is a major driver of the economy. It is also a leading source of R&D funding for the country. While superstar companies make up a large portion of this industry, the other important piece is service. These services will change the face of the tech industry in the years to come.
Canada's technology industry is growing and becoming a global powerhouse. As a result, many new startups are emerging in Canada and competing for global market dominance. Companies such as Coveo, Li-Cyle, and Ethereum Capital are attracting global attention. In addition, the country's immigration policies have also become more welcoming to foreign workers, making the country a great place to start a technology company.
What are the Top Technology Jobs in Canada?
The IT industry continues to expand and there are now more opportunities for IT professionals in Canada than ever before. While tech engineers and software developers are the most popular jobs, other positions include E-Commerce Coordinators, Project Managers, and Security Engineers. A career in this field is not for the faint of heart, however, as experience is essential.
If you are seeking a career in technology, Canada is the place to be. With the growth of mobile internet, cloud technology, processing power, artificial intelligence (AI), and big data, this industry is on the rise. While there are many opportunities, it can be challenging to break out of your current company and find a new one. Right now, the technology industry is a candidate-driven market and top engineers are highly sought after.
Software engineers and architects are among the best-paid tech positions. Front-end and back-end developers, as well as full-stack developers, are also high-paying roles. This industry continues to experience critical skills shortages, so obtaining sought-after certifications can help you stand out and secure a high-paying position.
How to Get a Job in the Technology Industry?
If you are looking for an entry-level job in the technology sector, Canada is an excellent choice. Many tech companies have HQs in Canada, and entry-level tech jobs are available in most regions. Whether you are interested in green technology, cloud solutions, or AI, there is a job for you in Canada. Most of the major tech companies have operations in Canada, and Toronto is one of the country's fastest-growing tech hubs.
IT professionals interested in working in Canada should have strong business and IT skills. While a background in technology isn't necessary for many entry-level positions in the tech sector, many employers look for friendly, assertive professionals. Many IT employers encourage their employees to upgrade their skills, and some even offer financial support to do so.
Entry-level tech jobs in Canada usually pay about $40,000 a year. Advanced IT roles can earn you upwards of $150k. Most entry-level tech jobs are held by recent college graduates or high-school graduates. However, there are many other jobs in Canada that are equally as desirable.
What are the Top Technology Companies in Canada?
While Canada is home to a number of technology companies, a few are particularly notable. One of the most popular is Microsoft, which has been operating here since 1995. This multinational company produces a range of quality products and services. These include the Windows operating system, Office, and the Edge Browser. It also offers valuable online services such as bing, LinkedIn, and Azure.
Microsoft is one of the world's leading tech companies. As of 2018, the company was ranked as the Best Place to Work in Canada. This recognition reflects the company's flexible and supportive workplace environment. Another top technology company in Canada is Apple. This California-based tech giant has offices in many countries, including Canada. It offers a range of technological solutions to help businesses grow and operate profitably.
Another Canadian technology company is Bit Buy, which provides digital currency services. The company is one of the fastest growing in Canada and is projected to grow by 3,266% between 2017 and 2021. Using real-time data, Bit Buy has developed digital platforms that enable users to buy and sell cryptocurrencies. Another fintech company is M-Cloud Technologies, a Calgary-based company that provides AI-powered asset management solutions for businesses. Their solutions help businesses maximize energy production and minimize their carbon footprint.
What are the Top Technology Jobs in Canada?
If you want to make a career out of information technology, Canada offers numerous job opportunities. Many employers want to hire professionals with certifications in the field. The salaries of certified IT staff can increase by up to 10 percent. These professionals enjoy using cutting-edge technology to solve challenges. The best place to look for an IT job in Canada is with a respected organization.
Canada's technology sector is one of the key pillars of the country's economic recovery. The global economy is moving toward the digital economy, and Canada has embraced it. The country has a large demand for technology specialists, and the growth of its digital economy will determine how it recovers from its recent economic crisis.
The technology industry is booming in Canada, and the average tech worker can make over $100,000. The technology industry provides a wide range of employment opportunities, a high demand for skills, and competitive compensation.
How to Get a Job in the Technology Industry?
When applying for a job in Canada's technology industry, it's important to know how to get the most out of your application. There are tons of people who apply for the same job, and some companies may not even reply to your application, so it's crucial to give yourself the best chance possible. The best way to get a response from a company is to connect with the right person.
The tech industry in Canada is growing rapidly. Four Canadian cities were named among the top 20 technology markets in North America. Toronto, for example, was ranked third, with a net "brain gain" of 58,000 jobs in technology between 2013 and 2018. There's no reason to not get in on this fast-growing industry.
For foreign workers interested in Canada's technology industry, applying for a job through the Global Talent Stream is the best option. This program allows companies to sponsor foreign workers to get a work permit.
What are the Top Technology Jobs in Canada?
Technology-based companies are at the forefront of the economy and are vital to our daily lives. They provide high-paying jobs and are critical to driving GDP growth. As a result, the demand for workers in technology-related fields is on the rise. Some of the top paying jobs in this sector include data security and e-commerce technicians. These positions are available across Canada. Job seekers interested in a career in this industry can search Ottawa's national employment site for opportunities.
With such a thriving technology industry, Canada offers an excellent opportunity for IT professionals. The country has an advanced digital economy and has fully embraced technology. Although recent economic hardships have affected the country's economy, it is now poised to emerge as a global leader in the tech sector. The future of Canada's economy depends on the growth of its tech industry. The country has an abundance of job openings in this sector and welcomes IT professionals from all around the world.
While it is difficult to find senior level technology jobs in Canada, those in this field are the most in demand. These positions are high-paying and difficult to find. Often, it is difficult to head-hunt out of a current company, which is why they are so sought-after. At the moment, the market is candidate driven, which means that companies are looking for niche tech skills.